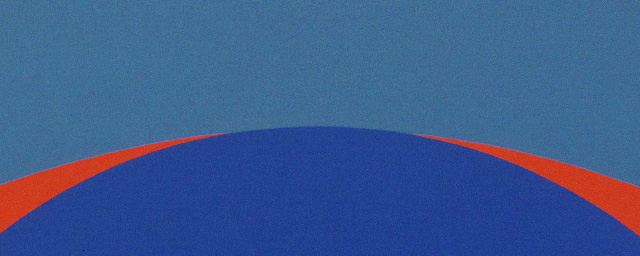 The Zachęta collection consists of more than 3,500 items,
and reflects a rich history that has impacted on its diversity
The Zachęta collection consists of more than 3500 items (paintings, sculptures, installations, videos, works on paper) as well as reflecting a rich history that has impacted on its diversity. It includes works by the classics of 20th-century Polish art such as Tadeusz Kantor, Edward Krasiński, Erna Rosenstein, Henryk Stażewski or Alina Szapocznikow, by world-renowned contemporary Polish artists such as Mirosław Bałka, Katarzyna Kozyra, Zbigniew Libera, Wilhelm Sasnal or Krzysztof Wodiczko, by recognised artists of the younger generation such as Wojciech Bąkowski, Aneta Grzeszykowska or Julita Wójcik, and by less known artists. There is a particularly wide representation of graphic artists active in the years 1950–1980.
The present-day Zachęta is a heir of both the prewar Society for the Encouragement of Fine Arts (TZSP) and of the postwar Central Bureau of Artistic Exhibitions (CBWA). The former, as primarily an exhibiting institution, from the very beginning developed a collection, its ideological framework defined by the three names engraved on the Zachęta building's façade: Matejko, Chełmoński, Grottger. During the Second World War the collection was transferred to the National Museum in Warsaw, where it remains the core of its gallery of Polish painting.
Founded in 1949, the CBWA didn't run a clearly profiled collection. Artworks were acquired by the Ministry of Culture or by the CBWA from exhibitions, competitions, sometimes as relief for artists. Some of the works were transferred to other cultural institutions such as district museums or regional bureaus of artistic exhibitions, and some to non-cultural institutions such as party committees, schools or companies. In the 1970s, Zachęta began collecting artworks for educational and exhibition-related purposes, and it is them that gave rise to the present-day collection.
In the 1990s, when Zachęta became a gallery of contemporary art, the large but rather chaotic collection was reviewed. A selection of artworks documenting certain phenomena in post-1945 Polish art was retained, while all other works were presented to other institutions or auctioned, raising funds for new acquisitions.
Today the collection is expanded with works by contemporary Polish artists participating in Zachęta exhibitions, works created in association with Zachęta, e.g. for the Polish Pavilion at the Venice Biennale, artists' donations and acquisitions made possible by Zachęta's sponsors, notably the ING Polish Art Foundation and funds from the Ministry of Culture and National Heritage.
The collection is in the custody of the Collections and Inventories Department, responsible for cataloguing and digitisation, loaning works to other institutions, sharing of reproductions as well as for new acquisitions.
Although the collection is not on permanent display, we try to regularly organise its temporary exhibitions, also at other venues. The first such exhibition was From the Zachęta Collection: Henryk Stażewski, Marian Bogusz, Stefan Gierowski, Ryszard Winiarski. In 1994, Collection Fragment. Painting from the Zachęta Gallery Collection inaugurated a series of major survey exhibitions of the collection, followed by Collection Fragment 2. Painting and Sculpture from the Zachęta Gallery Collection, Collection Fragment 3 and From the Zachęta Collection. In 2006, selected works from the collection were presented in dialogue with artworks by international artists in the exhibition Hot/Cold. Summer Love, and in 2007 in the show Game. From the Zachęta Collection, where they appeared as a counterpoint for works from the La Caixa Collection (Spain). The next two projects were individually curated: To Pee in a Bun. Works from the Collection of the Zachęta National Gallery of Art and TRUTH BEAUTY GOODNESS. From the Zachęta Collection. In 2012, as part of a project called Art Gallery at Chopin Airport, we staged the shows On a Journey and Warsaw Encourages. Works from the collection have also been used in numerous educational and children-oriented projects.
The Zachęta collection can be accessed by anyone at any time on our website. As part of the Open Zachęta project, initiated in 2011, we strive to share our resources, including reproductions of works from the collection, as broadly as possible. Photographs and films are published on Creative Commons licences, facilitating their further use.