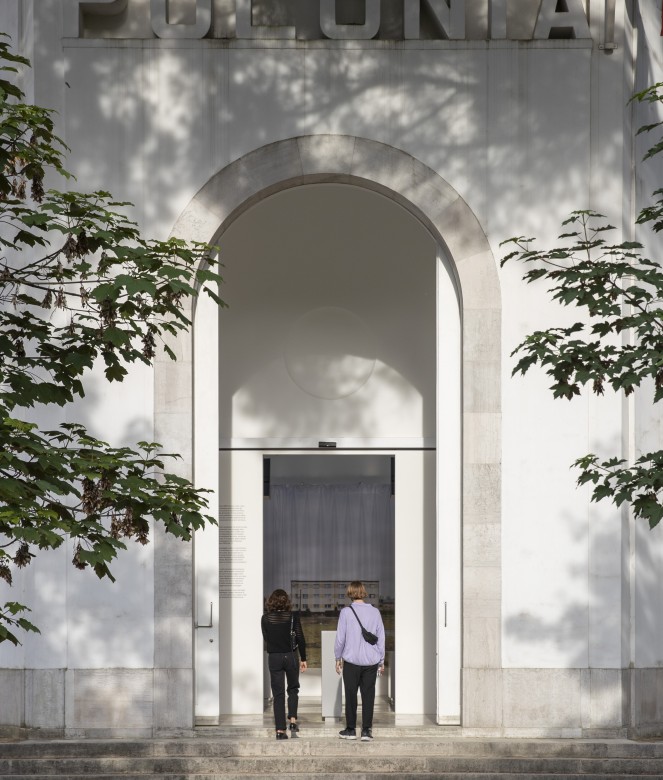 POLISH PAVILION IN VENICE
International Art Exhibition and International Architecture Exhibition – La Biennale di Venezia
The Minister of Culture and National Heritage and Zachęta – National Gallery of Art announce a competition for the curatorial project for the exhibition in the Polish Pavilion at the 17th International Architecture Exhibition in Venice in 2020.
The curatorial project should contain the exhibition concept, a full scenario of the exhibition with visualisation, a summary of the exhibition scenario and an estimated budget for the production of the project.
The curator of the project, and in the case of a curatorial team at least one person should have:
complete higher education;
good knowledge of contemporary architecture, curatorial experience in organizing exhibitions;
a good level of English.
An emblem should be placed on the project to serve as a code making secret the identity of the curator of the project. The project should have attached a closed envelope with the emblem on it, which should contain:
copy of the emblem;
name of the curator;
curator's postal and e-mail address, phone number;
curator's CV;
filled and signed "Curator's declaration" which is annexed to the competition rules.
After the announcement of the results of the competition, the exhibition concept and the summary of the exhibition scenario of all the submitted projects will become public. Making available a full scenario of the exhibition, together with the visualization of the project may take place only with the written consent of the curator.
The deadline for submitting projects is set for September 9, 2019 (Monday). The date of receipt of the project by the Organizer's secretariat is decisive. Organizer address:
Zachęta – National Gallery of Art
plac Małachowskiego 3
00-916 Warsaw, Poland
with a header "17th International Architecture Exhibition in Venice"
Additional information: Ewa Mielczarek —