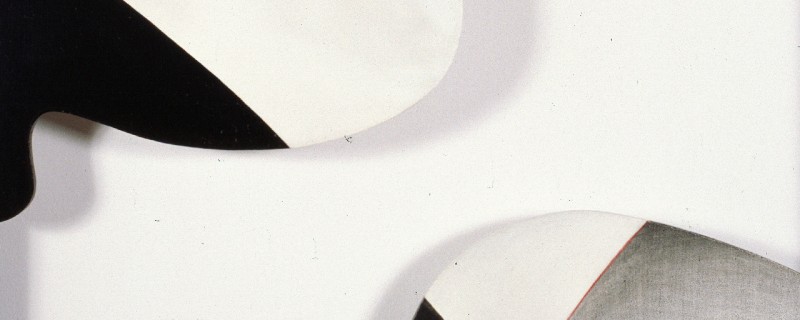 Open Zachęta,
or, How We Are Opening a Public Art Institution
In 2011, Zachęta — National Gallery of Art set in motion a process of changes. Initially, the overhaul was to be limited to a modernisation of the historic building, its adaptation to the needs of disabled visitors and so on. With time, however, we started thinking about the changes more comprehensively, as a process of opening, of removing not only architectural barriers but also functional and psychological ones. Zachęta is to be a place open for — and to — everyone. This is an important factor in fulfilling our mission, which is to promote and disseminate contemporary art. This was the beginning of the Open Zachęta project. We construe openness very broadly. This is not just the digitisation and provision of access to the Zachęta collections but also everything that is connected with the building's accessibility, education, openness to previously excluded groups.
Facilitating access to the gallery to physically impaired visitors or parents with small children, we made yet another step, preparing an educational programme for viewers with sensory disability. Since 2012, we have been running a workshop for persons with vision impairment, called Accessible Art, where we present key phenomena in Polish art using works from the Zachęta collection as examples. The provision of audio descriptions and sign-language translation during meetings is now a standard too.
At the same time, from the very beginning we worked on opening the Zachęta resources. One of the most important decisions was the choice of the tool via which the materials would be made available to the public. Due to its growing popularity and clear message, we decided to use the Creative Commons licence.
Looking at the vastness of our resources we realised that 'freeing' existing materials would be a time-consuming process. Hence a decision was made to follow a twofold track: above all, we think forward and in the case of everything we commission/buy/acquire, we suggest (since 2011) using a CC licence early on in the negotiations; simultaneously, we try to open our resources, checking what we have the rights to. Guided by a sense of mission, we believe that as a public institution, we ought to share everything that is funded with taxpayers' money. On the other hand, as a contemporary art gallery we deal with works that will pass into the public domain only decades from now. The artists and authors we work with have their reasons, reservations and fears. To address them, we conduct the broadest dialogue possible, trying to convince artists to embrace CC licences, presenting their advantages and benefits. Sometimes, of course, we need to make compromises, leaving a CC licence in place but with restrictions such as non-commercial use or no derivatives.
Another very important step in the realisation of the openness project and a consequence of the decision to open resources was the idea of a platform where we could share materials with the public. As a gallery of temporary exhibitions, Zachęta has no permanent exposition, yet our collection of contemporary Polish art is constantly expanded. As a result, we decided that the online presentation of works of art was a must. But the collection is not all. Due to its specificity, Zachęta has much larger resources: vast documentation of exhibitions and related materials (e.g. catalogues, folders), educational materials, and one of Poland's largest archives of post-WWII artistic life. We decided that it would be far more interesting and meaningful for users to create a portal where we could share all resources as they became available, thus integrating the activities of Zachęta's different departments.
On 1 September 2012, the project's website was launched, featuring six categories: collection, exhibitions, educational materials, documentation, texts/articles and audio descriptions. The categories are divided into sub-categories that systematise the resources and make navigation easier. Today Open Zachęta is part of a large Internet portal that presents all aspects of the Gallery's work. You will find here not only information about our exhibitions and events, but also works from our collection, educational materials, multimedia and publications available on Creative Common licenses.
It's Zachęta for everyone