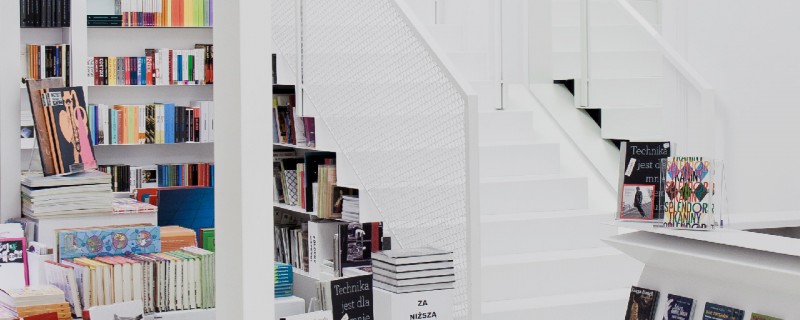 Exhibition catalogues
Marek Piasecki. Fragile
32,00 zł
40 zł
edited by: Joanna Kordjak-Piotrowska
graphic design: Maciej Sikorzak
publisher: Zachęta - Narodowa Galeria Sztuki
ISBN: 978-83-60713-24-2

Member of the II Cracow Group, graphic artist, photographer, sculptor, author of installations, the most important of which were his successive studios. In 1967 moved to Sweden, where he lives to this day. This is one of the reasons why his presence in the Polish artistic life of the last forty years was marginal. This exhibition aims to present a comprehensive picture of the artist's rich and multifaceted oeuvre, which encompasses various disciplines of the visual arts and is situated at the interface of many artistic currents. The exhibition bases on the artist's rich, unedited yet, archive, as well as museum, gallery, and private collections.
The show includes works made between 1956–1975, that is, during the period of Marek Piasecki's most intense artistic activity. Presented are experiments combining the disciplines of painting, graphic arts, and photography: heliographs, 'miniatures', and collages, as well as spatial objects: assemblages and small-size sculptures from the years 1968–1975, made during the artist's residence in Sweden.
The exhibition also presents the artist's photographic oeuvre, including photographs and photomontages from the Dolls series, as well as, never shown previously, his journalistic photos published in, among other titles, the Tygodnik Powszechny weekly. An interesting strand of Piasecki's oeuvre are his photographs of the actors, shows and stage sets of Miron Białoszewski's Theatre on Tarczyńska (later the Separate Theatre), an extremely valuable documentation of one of the most important phenomena in post-war Polish culture.