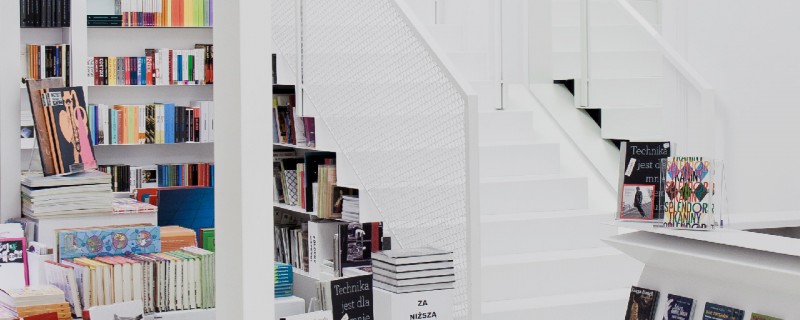 Visit
Zachęta's Art Bookshop
Zachęta's Art Bookshop is an ideal place for all art lovers. It offers a wide selection of catalogues, art publications, children books, as well as films, postcards and posters. The bookshop holds many events, including book promotions and meetings with authors. Visit us during the gallery's opening hours, as well as during late events accompanying exhbitions.
Zachęta's Art Bookshop

Tuesday to Sunday, 12 a.m. – 8 p.m.
It is also open during exhibition openings and other exhibition-accompanying events.

Between January 2nd and 18th The Art Bookshop will be closed for inventory. During this time, we encourage you to use our e-bookshop!

pl. Małachowskiego 3, 00-916 Warsaw
The Book Discussion Club (DKK) — meetings at the Art Bookshop
Once a month, you can meet other literature and art buffs and enjoy coffee and cakes at the Art Bookshop. The Book Discussion Club was founded two years ago and is open to all who want to share their impressions from reading. The only requirement for participation is for you to have read the book being discussed at the meeting. You can find current information about DKK meetings on our website. All are most welcome!