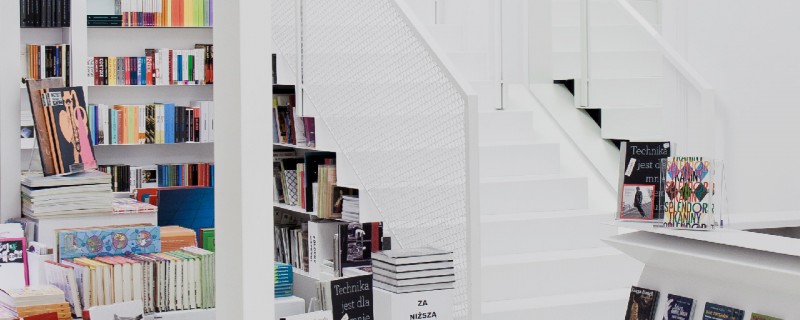 Payment methods
If you want to receive your purchase before Christmas, your order must be placed and payed until December 16th
PayU (for Polish bank account holders only) – no charge
PayPal (for international customers) – no charge
payment during personal pick-up at the Booj Shop – no charge
Delivery information
Polish Post envelo – Poland only:
from 0 to 5 kg –16 PLN
from 5 to 10 kg – 21 PLN
Delivery within 48 hours (working days).
Polish Post – international delivery:
from 0 to 1 kg – 56 PLN
from 1 to 6 kg – 90 PLN
Delivery according to the information at the Polish Post site.
DHL Curier – Poland only:
from 0 to 1 kg – 18 PLN
from 1 to 10 kg – 19 PLN
Delivery the next day.
Your order will be shipped within 3 working days from receiving payment confirmation from PayU / PayPal.
Personal pick-up:
You can pick-up you order from the Zacheta Art Book Shop located in the main hall of the gallery:
Plac Małachowskiego
00-916 Warsaw
Orders can be picked-up from Tuesday to Sunday, between noon and 8 p.m.
You will be informed via email when your order is ready to be picked-up from the Art Book Shop.