The Old Czech Legends (Staré pověsti české), dir. Jiří Trnka, Czechoslovakia, 1953, 91 min.
Film with Polish subtitles.
As part of the program accompanying the Cold Revolution exhibition, we invite you to the screening of Jiři Trnka's full-length animation from 1953, based on a book by Alois Jirásek. Introduction by Mikołaj Góralik.
Translation into Polish sign language.
Mikołaj Góralik, Ph.D — he studied film theory at University of Lodz, Palacký University in Olomouc, Masaryk University in Brno and Charles University in Prague. His doctoral thesis focuses on Czech post-war comedy. He collaborated with a number of Polish and Czech film festivals. He is an editor of scientific monographs Talks about Film with Polish Film Scholars (2016) and Polish-Czech and Polish-Slovak Cinematic Contacts (2018).
The project is co-financed by the Governments of Czechia, Hungary, Poland and Slovakia through Visegrad Grants from International Visegrad Fund. The mission of the fund is to advance ideas for sustainable regional cooperation in Central Europe: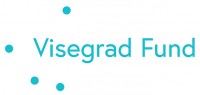 event accompanying the exhibition
Cold Revolution

Central and Eastern European Societies in Times of Socialist Realism, 1948–1959

The curators of the exhibition undertake a critical reflection on the changes taking place at that time, illustrating their scale and dynamics using visual material from the fields of painting, photography, film, design and architecture. It includes over 400 works from six countries of the former Eastern Bloc: Poland, Czechoslovakia, East Germany, Bulgaria, Romania and Hungary.

Zachęta – National Gallery of Art

Zachęta