Who is afraid of Sorela?

The lecture of Alexandra Kusá (in English)
Zachęta's Facebook
The event will be held in English and live streamed on Zachęta's Facebook page and Youtube channel.
LIVE STREAM ON ZACHĘTA'S FACEBOOK AND YOUTUBE CHANNEL
Sorela is in Czechoslovak nickname for Stalinist Social Realism (1948–1956).
The lecture of Alexandra Kusá, general director of Slovak National Gallery, will bring few notes based on very practical experiences and causes of curatorial praxes:
with exhibition Interrupted Song, which was based only on "Stalinist material";

causa "blood bathing of Stalin";

state of collections of Sorela Art at Slovak National Gallery;

'oops, we did it again' – Action Zet/Arthistorical Adventure.

This experiences are not 'funny facts', but a very true mirror of (non)understanding of propaganda art in post-soviets influence countries and obviously lead us to discuss or think about museum institution's responsibility and possibilities to deal with difficult questions.
Alexandra Kusá — the curator of exhibitions and art historian whose subject of interest are the issues of art of the second half of the 20th century, institutional criticism and strategies of contemporary art and culture in difficult times of public funding. Since 1999, she has worked at the Slovak National Gallery, of which she is currently a general director.
The project is co-financed by the Governments of Czechia, Hungary, Poland and Slovakia through Visegrad Grants from International Visegrad Fund. The mission of the fund is to advance ideas for sustainable regional cooperation in Central Europe: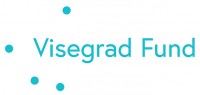 event accompanying the exhibition
Cold Revolution

Central and Eastern European Societies in Times of Socialist Realism, 1948–1959

The curators of the exhibition undertake a critical reflection on the changes taking place at that time, illustrating their scale and dynamics using visual material from the fields of painting, photography, film, design and architecture. It includes over 400 works from six countries of the former Eastern Bloc: Poland, Czechoslovakia, East Germany, Bulgaria, Romania and Hungary.

Zachęta – National Gallery of Art

Zachęta