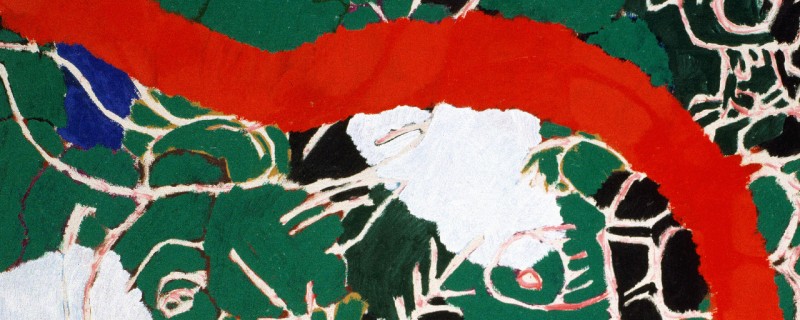 We construe education as an activity
serving the development and enrichment of knowledge
Zachęta's educational programme is tailored for individual viewers, school and preschool groups, and for teachers. We construe education broadly, not just in terms of the school curriculum, but above all as an activity serving the development and enrichment of knowledge. A special programme is designed for each exhibition, elaborating on its various themes and issues. We try to make sure that the meetings (such as curatorial and artist-guided tours, meetings with artists, discussions) take place in the exhibition halls, in direct contact with artworks. Larger events or those more loosely connected with exhibitions are held in the multimedia and workshop rooms (such as, film screenings, lectures, workshops). For those interested in contemporary art but unable to visit Zachęta, we post lecture videos, educational materials and films on our website.
GO TO MULTIMEDIA & PUBLICATIONS
Meet our educators:
dr Paweł Freus

Sara Herczyńska

reads Cultural Studies as part of Warsaw University's Interdepartmental Individual Studies in the Humanities programme. She has gained experience in education and the organisation of cultural events by participating in the project Moishe House Warsaw. Zachęta educator and youth workshop facilitator.

Maria Kosińska

Marcin Matuszewski

reads Cultural Studies at Warsaw University's Institute of Polish Culture. Zachęta tour guide and youth workshop facilitator.

Kamil Niedziałek

musician and performer, culture educator and animator, graduate of Polish literature studies and cultural studies at Warsaw University. He runs self-designed workshops for children, youth and adults, where artistic issues are used as a pretext for discussing all kinds of subjects, both difficult and not. His stage name is Milito.

Magda Olasińska

educator, project coordinator, graduate of the Kraków Academy of Fine Arts and postgraduate pedagogical studies (Poznań). Author of numerous artistic and educational projects since 2003, at Zachęta since 2008. In her workshops, she is more interested in process than in the end result.

Anna Owsiany

educator, animator and painter. She has collaborated with the Zachęta education department since 2005, running self-designed workshops for kids and families. President of Fundacja Grupa Twórcza, a foundation realising artistic and community projects (such as setting up small gardens in Praga, Warsaw).

Maria Szczycińska

art historian, Zachęta educator, animator of adult and children's workshops at the Centre for Museum Education at Łazienki Królewskie in Warsaw, among other venues. As a member of Stowarzyszenie Inicjatywa Razem she is responsible for cultural events at the Zaczarowany Ogród club/café in Jazdów, Warsaw.

Agnieszka Szostakiewicz

educator, art historian, exhibition curator, organiser of cultural events. Long-time Zachęta animator. Her key research areas include social space, postmodern and feminist criticism or critical art.
Upcoming educational events
all