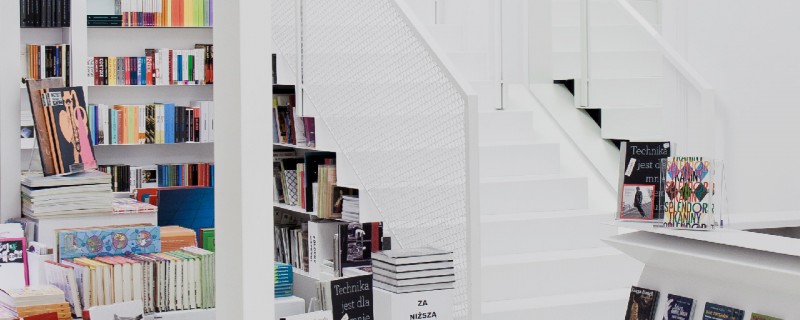 Multimedia
Warpechowski. The Way of the Performer
39,00 zł
edited by: Jan Lubicz Przyłuski
graphic design: Poważne studio
publisher: Zachęta - Narodowa Galeria Sztuki
ISBN: 978-83-64714-07-8
Warpechowski. The Way of the Performer, concept and realisation Jan Lubicz Przyłuski, graphic design Poważne Studio, Zachęta – National Gallery of Art, Warsaw 2014.
Warpechowski. The Way of the Performer is an audio-visual publication accompanying the exhibition "Zbigniew Warpechowski. It". The publication contains video and photographic documentation of over 20 of the most important actions carried out by this precursor of performance art in Poland, one of the first in the world to work in this vein. In addition, the film includes Zbigniew Warpechowski's own comments on his work, as well as other artists and art critics: Adina Bar-On, Oskar Dawicki, Zuzanna Janin, Elisabeth Jappe, Grzegorz Królikiewicz, Alastair MacLennan, Boris Nieslony, Józef Robakowski, Tomasz Stańko and Ewa Zarzycka.
This DVD features documentary footage from the artist's archive (digitised by Barbara Maroń and Artur Tajber), from the film archive of Zderzak Gallery, Kraków (Poetry Is Dead, 1992), from the archive of Józef Robakowski (Dirty water, dir. Józef Robakowski, 1990), as well as excerpts from the following films: Living Gallery, 1974–1975, dir. Józef Robakowski, prod. WFO, Łódź; Champion off, 1979, dir. Małgorzata Potocka, prod. National Higher School of Film, Television and Theatre in Łódź; Being and Doing, 1984, dir. Stuart Brisley, Ken McMullen, prod. Arts Council/Concord Media Collection; The Differences, 2006, dir. Jan Przyłuski, prod. Studio Warszawa Centralna; Improvisations, 2008, dir. Jakub Kowalczyk, prod. Labirynt Gallery and Lublin Society for the Encouragement of Fine Arts. If not otherwise noted, photographs were taken from the artist's archive.
time: 182'17''
image: 16:9
sound: stereo 2.0
region: 002
subtitles: pl, en
ormat: dvd 9