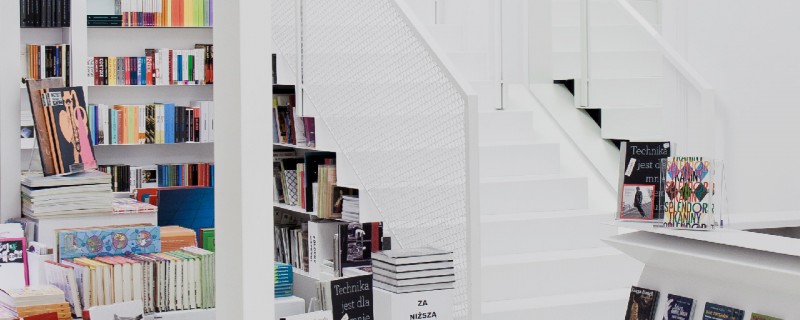 Zachęta's publications
Views 2011 - Deutsche Bank Foundation Award
12,00 zł
25 zł
edited by: Daniel Muzyczuk
graphic design: Dagny Nowak & Daniel Szwed – Moonmadness
publisher: Zachęta - Narodowa Galeria Sztuki
ISBN: 978-83-60713-56-3
The publication accompanying the fifth installment of the competition Views - Deutsche Bank Foundation Award is not a traditional exhibition catalog. Thanks to the extraordinary text curator Daniel Muzyczuk book becomes an important reading in the discussion on the role of the curator and the limits of its interference in the work of artists. The author describes in detail a process of creating the exhibition, which publication is not only a story about the artists and their works. In the essay by the curator they are woven into the texts of digressive Michael Libera and Paul Moscicki, which broaden and enrich the story about inspirations creation of the exhibition.

Each artist is presented in a unique way - thanks to the short interview, biography, a list of exhibitions, collective and individual, and a rich selection of photos of work know the artists not only in terms of looks curator.

Artists: Artur Malewski, Anna Okrasko, Konrad Smolenski, Ania and Adam Witkowski, Piotr Wysocki, Honza Zamojski, Anna resourceful.

Catalog in Polish and English.