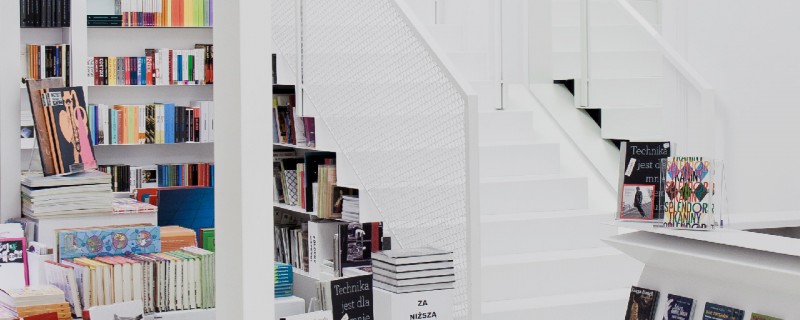 Zachęta's publications
Room with a View
19,00 zł
30 zł
edited by: Magda Kardasz, Adam Rypucha
graphic design: Jakub Jezierski
publisher: Zachęta - Narodowa Galeria Sztuki
ISBN: 978-83-60713-69-3
Room with a View, edited by Magda Kardasz, Zachęta National Gallery of Art, Warsaw 2012
Warsaw is a rapidly-changing city, a city that has witnessed much, lost much of its urban structure, saw its Old Town rebuilt, and the modernist dream of high-rise blocks come true. It is a city which a newcomer has to tame in order to eventually come to like.
The project named Room with a View brought together individuals from Poland and abroad, interested in (public) urban space, who addressed the gallery's location and architectural structure from various perspectives – from artists inspired by architecture and social issues, to those interpreting the reality out the window though own experience, or attempting to reflect their inner worlds in the surrounding reality (psychological spaces).
artists:
Jadwiga Sawicka, Julita Wójcik, Agnieszka Brzeżańska, Kristina Inciuraite, Bernadeta Levule, Rudolfas Levuis, Michał Budny, Marcin Chomicki, Justyna Węcel, Wojciech Gilewicz, Maria Kiesner, Katarzyna Krakowiak, Izabela Tarasewicz, Ania Witkowska, Adam Witkowski, Igor Przybylski, Maurycy Gomulicki, Bas Jan Ader, Shaun Gladwell, Paweł Kruk, Robert Kuśmirowski, Jan Simon, Mariusz Woszczyński, Guseppe Pietroniro, Daniel Malone, Iwo Rutkiewicz, Sławek ZBK Czajkowski, Hadassah Emmerich, Katarzyna Cichoń, Tatiana Czekalska, Leszek Golec, Janek Koza, Maksymilian Łukomski, Wojtek Pustoła, Małgorzata Sołtysiak, Rene Majsner, Kuba Bąkowski, Monika Wiechowska, Dorota Podlaska, Grzegorz Drozd, Waram Agasian, Czyngiz Babajew, Orhan Husejnow, Farid Mamedow, Tallan Gorczu, Jejhun Ojadow, Gio Sumbadze, Szymon Kobylarz, Maciek Stępiński, Paweł Borkowski, Jakub "Pionty" Jezierski, Tymek Jezierski, Krzysztof Zieliński, Sławomir Belina, Monika Błażusiak, Balbina Burszewska, Agnieszka Chojnacka, Artur Chrzanowski, Gregor Gonsior, Magdalena Koziej, Kamil Kuskowski, Monika Masłoń, Tomasz Matuszak, Anna Orlikowska, Krzysztof Ostrowski, Jakub Stępień (hakobo), Paulina Stępień, Danił Akimow, Olek Blablas, Aleksiej Czebykin, Julia Abramowa (opszczeje wzdragiwanije), Aleksander Lubin (opszczeje wzdragiwanije), Jewgienij Kałamarczuk, Aleksandr Podoprigorow, Jewgieni Umancki, Ksienia Uranowa, Juri Iwasiliew, Ferid Kutas, Ania Witkowska, Adam Witkowski, Gabriel " Gaber" Rechowicz, Hanna Rechowicz, Bartosz Mucha, Kama Sokolnicka, Amitabh Kumar, Inder Salim, Krzysztof Banaszewski (Centrala), Małgorzata Kuciewicz (Centrala), Jakub Szczęsny (Centrala), Karolina Freino.