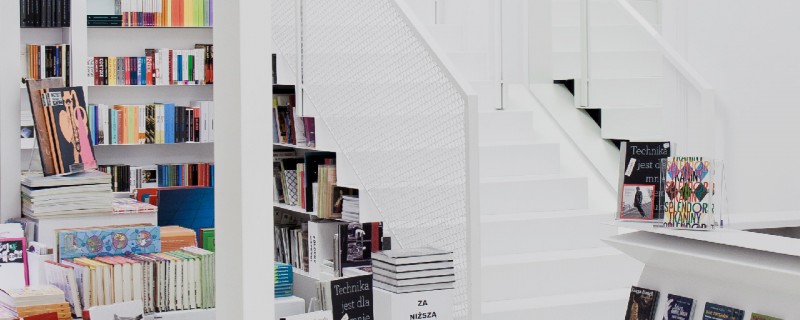 Zachęta's publications
Maria Lassnig
70,00 zł
Author: Kasia Redzisz, Maria Lassnig
Publisher: Tate Liverpool, Zachęta - National Art Gallery
Published: 2016
ISBN: 978-18-49764-32-2
Cover: soft
Pages:
Language: English, Polish

The Austrian artist Maria Lassnig (1919–2014) was one of the most important painters of the twentieth century. Now her life's work is the subject of a new book which spans her prolific career from the 1940s in Vienna to the periods she spent in Paris and New York, her return to her home city in 1980 – when she took up a professorship at the University of Applied Arts – and her later life, when her work at last began to receive widespread international acclaim. It reveals Lassnig's lifelong interest in expressing subjective bodily experience, and her profound explorations of self-portraiture and the boundaries between the individual and the world.

Influenced early on by art informel and Surrealism, as well as by the work of the Expressionists, Lassnig developed a singular aesthetic, making boldly expressive, brightly coloured oil paintings with human figures always at the centre of her compositions. Often addressing the fragility of the body and the aging process, Lassnig worked well into her nineties, producing poignant testimonies of the passing of time. Alongside her signature self-portraits, the book features her paintings showing bodies morphed with objects and mechanical devices, examples of Lassnig's still lives, and rarely seen paintings triggered by political events, whether those of the 1930s in Vienna, the Cold War or more recent conflicts of the 1990s.

A series of new essays provide a fascinating context for understanding Lassnig's extensive oeuvre, including a focus on the performative aspect of her painting. Setting her work within the broader context of contemporary debates around post-humanism and interdisciplinary methods of working with traditional media, this important new publication reveals an artist whose work continues to shock, move and inspire.