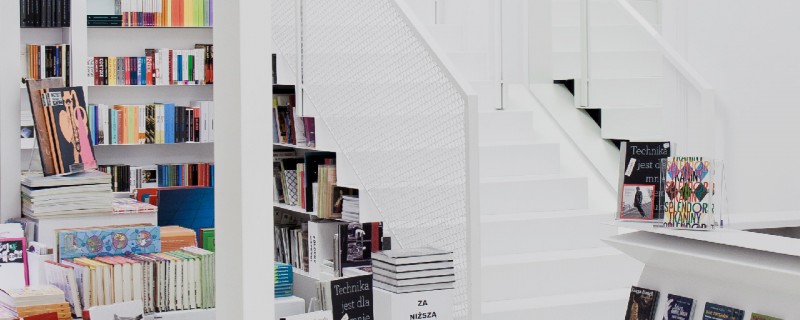 Zachęta's publications
Halka/Haiti 18°48'05"N 72°23'01"W (EN)
80,00 zł
edited by: Magdalena Moskalewicz
graphic design: Project Projects
publisher: Zachęta - Narodowa Galeria Sztuki
ISBN: 978-83-64714-15-3
English version
Inspired and provoked by the title character in Werner Herzog's film Fitzcarraldo, two artists and a curator decide to revisit his mad plan of bringing opera to the tropics. In an attempt to undercut Fitzcarraldo's colonial romanticism, they decide to confront a set of particular historical and sociopolitical realities by staging Halka, considered to be Poland's "national opera," in the seemingly unlikely locale of Cazale, Haiti, a village inhabited by the descendants of Polish soldiers who fought for the Haitian Revolution in the early 1800s.

On February 7, 2015, a one-time-only performance of Halka was presented to a rapt local audience on a winding dirt road. A collaboration between Polish and Haitian performers, the event was filmed in one take to be presented later as a large-scale projected panorama in the Polish Pavilion at the Venice Biennale.

This volume provides both a multifaceted conceptual framework for the project and a detailed record of this remarkable endeavor. With an introduction by the project's curator and an interview with the artists, the book also features three newly commissioned essays—from literary scholar Katarzyna Czeczot, diplomat Géri Benoît, and anthropologist Kacper Pobłocki—alongside Michel-Rolph Trouillot's seminal reflection on the global silencing of the Haitian Revolution. Also included are questionnaires completed by the project's Haitian and Polish participants, translated selections from the opera's libretto, extensive photographic documentation of the rehearsals, and stills from the film itself.