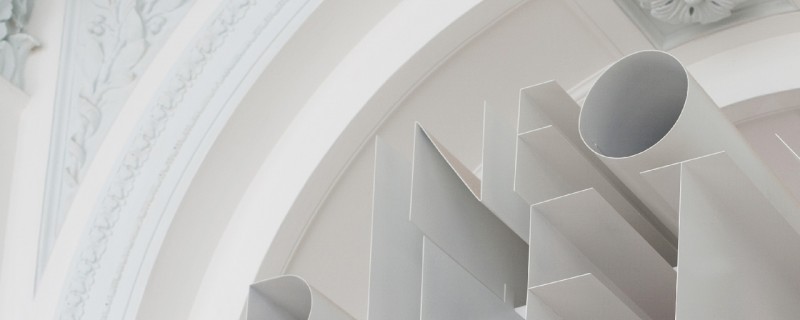 What, where & when?
Information for visitors
We invite you to our current exhibitions:
Colour and paint. Krzysztof Gliszczyński and Tadeusz Gustaw Wiktor | until October 22, 2023
Latin Figure Rationalities. Tadeusz Boruta, Antoni Cygan, Piotr Naliwajko | until October 1, 2023
Marzena Turek Gas. Shape of Colour | until October 30, 2023
Adolf Ryszka. Space bears shadow | until October 29, 2023
Edyta Hul. If you can, send the rain | until September 17, 2023 in Zachęta Project Room

We will carry out our public and educational programme online and in the gallery. Detailed information on events, family workshops, workshops for teachers, guided tours, 3D exhibition broadcasts and initiatives in Polish Sign Language can be found in Calendar and Education tabs.

Visit our collection and check out our social media!

zacheta.art.pl/en/collection
zacheta.art.pl/pl/mediateka
facebook/zacheta
@galeria_zacheta
youtube/zachęta
Zachęta Art Bookshop will be open to the public from Tuesday to Sunday, between noon and 8 p.m. You can also visit us on-line!
To ensure that we are providing a safe environment for all, the Museum has the following additional protocols in place:
Zachęta – National Gallery of Art

Tuesday – Sunday 12–8 p.m.
Thursday – free entry
ticket office is open until 7.30 p.m.

pl. Małachowskiego 3, 00-916 Warsaw

Zachęta Project Room

tuesday–Sunday 12–8 p.m.
free entry

ul. Gałczyńskiego 3, 00-362 Warsaw

DOCUMENTATION AND LIBRARY

Tuesday – Thursday, 10 a.m. - 4 p.m.
Library is located on the 1st floor (enter through the exhibition halls)

Visiting the library is possible only after prior appointment with our staff.

pl. Małachowskiego 3, 00-916 Warsaw

Zachęta's Art Bookshop

Tuesday to Sunday, noon – 8 p.m.
It is also open during exhibition openings and other exhibition-accompanying events.

pl. Małachowskiego 3, 00-916 Warsaw
Tickets
adult – 20 zł
reduced – 10 zł
students – 2 zł
family – 25 zł
group – 10 zł (per person / minimum 10 people in a group)
Thursday – free admission
ZACHĘTA PROJECT ROOM (Gałczyńskeigo 3) – free admission at all times
Ticket for:
Annual Tickets
Annual Season Ticket:
(personal ticket, valid on presenting an identity card or passport)
Adult 100 zł
free admission to exhibitions
e-mail bulletin
gift after collecting the ticket
[[EXPANDLIST]]
Concession 60 zł
free admission to exhibitions
e-mail bulletin
gift after collecting the ticket
Family 150 zł

free admission to exhibitions for up to 4 people, maximum two adults and children up to the age of 18
e-mail bulletin
gift after collecting the ticket
free participation in family workshops for 1 adult and 2 children
How to purchase Annual Season Tickets?
Carnets are handed out when purchased at the mall's box office, open Tuesday through Sunday from 12 - 7:30 pm.
Group visits
Organised groups are invited to familiarise themselves with our programme of guided exhibition tours.
Guided tours are available for interested groups. Our guides will take an individual approach depending on your needs and preoccupations. Tours are available in Polish, English, Ukrainian and Polish Sign Language.
Guided tours for groups
group up to 10 people – 200 PLN (price of a guided tour for the whole group) + cost of an entrance ticket per person
group of over 10 people – 350 PLN (price of a guided tour for the entire group) + 10 PLN per person
To ensure security to artworks at exhibitions, we kindly ask you to leave rucksacks and large bags in the cloakroom or in the lockers.
Regulations for visiting exhibitions at Zachęta – National Gallery of Art
1. The basis for entry into the exhibition halls is a ticket or a pass.
2. Last entries are allowed half an hour before the closure of the exhibition. Entry without a ticket shall be an option only on selected days.
3. Complying with all safety measures is obligatory on the site of the Gallery – mandatory face masks, scarves or other head gear covering nose and mouth and compliance with the recommendation of staying 1.5 metres apart from other visitors. Children up to the age of 4 constitute the sole exception to the obligation of covering your face and nose.
4. When entering the Gallery it is obligatory to disinfect your hands.
5. Entry to the Gallery shall be prohibited for intoxicated persons or persons under the influence of drugs or behaving in such a manner that endangers the safety of the works or violates the commonly accepted norms of behaviour in public. Persons who do not comply with points 3 and 4 may be asked to leave the premises by frontline workers or security officers or refused entry into the Gallery.
6. Smoking tobacco products and electronic cigarettes is strictly prohibited on the site of the Gallery.
7. We kindly ask you to adhere to the guidelines and instructions offered by the Gallery's staff and the security staff.
8. The cloakroom will remain temporarily closed. It is recommended to use the lockers available to the public.
9. Due to safety reasons the following can be brought into the exhibition halls:
Hip sacks and bags or backpacks not bigger than the following size: 40 x 35 x 15 cm. In the case of specific exhibitions visitors may be asked to carry their backpacks on their fronts in order not to damage the works.
It is allowed to visit the site with bags and accessories for children (feeding bottles, infant food).
It is allowed to enter in outer garment, however, for the comfort of your visit we suggest to leave the larger outer garment (such as jackets, coats, furs etc.).
It is prohibited to bring large backpacks, travel bags and large bags with electronic or photographic equipment. Such items should be left in the cloakroom or lockers, which are made available for free.
It is prohibited to touch the exhibits and elements of interior design. The visitor shall be financially liable for damaging an exhibit. Exceptions include exhibits made directly available to the public – the Gallery staff will inform about an opportunity to touch an exhibit.
Parents and guardians of children and chaperones supervising groups of children and youth shall undertake to take care of their pupils and be responsible for their actions.
A properly marked assistance dog may move around the entire Gallery with its guardian. We also allow to visit the exhibitions with small animals, when they are held during the entire portion of the visit. It is also permitted to enter the main hall freely with a bigger dog or cat.
10. It is prohibited to bring:
Firearms or sharp and dangerous items.
Blunt objects and tools.
Radioactive, explosive, corrosive, bleaching and toxic materials.
Alcohol and psychoactive substances.
11. It is prohibited to:
Enter rooms which are not intended for visiting.
Handle the equipment for displaying movies and presentations, located in the exhibition rooms, without authorization.
Consume food and drinks in the exhibition halls.
12. It is permitted to use cameras or camcorders (without the use of a tripod and flash), unless the exhibited works are marked with an image of a crossed out camera.
13. The photographs and footage are for private use only. The Gallery shall not be liable for infringement of personal rights of the visitors by third parties or any other damage made to them caused by taking photographs or recording a video. Photographing and filming for professional and commercial purposes is permitted only with a prior consent of the Gallery. The request should be directed to Zachęta's information centre or the spokesperson.
14. The frontline workers or security staff may refuse admission to the exhibition halls in the case of suspicion of a threat of any kind.
15. The Gallery shall not be liable for valuables left in the lockers.
16. The Gallery is under video surveillance. Information related to personal data processing can be found on the website, in the privacy policy tab.
17. Persons entering the Gallery accept the contents of the regulations and undertake to comply with its provisions.