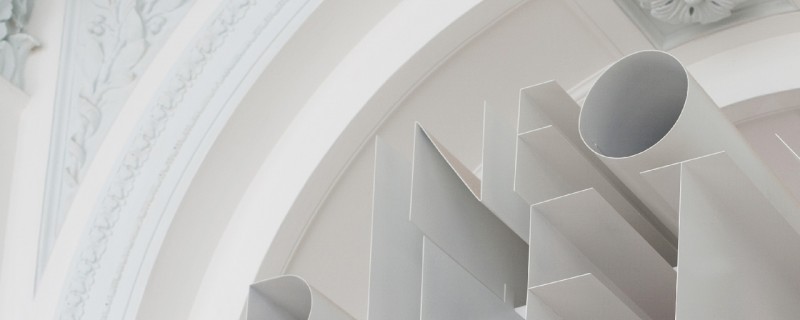 What, where & how?
Visit Zachęta all through the year
Below you will find information to help you plan your individual or group visit. Check opening hours, ticket prices and available concessions. If you visit Zachęta several times a year, check our offer of annual entry tickets.
Zachęta – National Gallery of Art

Tuesday – Sunday 12–8 p.m.
Thursday – free entry
ticket office is open until 7.30 p.m.

pl. Małachowskiego 3, 00-916 Warsaw

Zachęta Project Room

Tuesday–Sunday 12–8 p.m.
free entry

ul. Gałczyńskiego 3, 00-362 Warsaw

DOCUMENTATION AND LIBRARY

Tuesday - Thursday 10 a.m. - 4 p.m.
Library is located on the 1st floor (enter through the exhibition halls)

pl. Małachowskiego 3, 00-916 Warsaw

Zachęta's Art Bookshop

Tuesday to Sunday, 12 a.m. – 8 p.m.
It is also open during exhibition openings and other exhibition-accompanying events.

Between January 2nd and 18th The Art Bookshop will be closed for inventory. During this time, we encourage you to use our e-bookshop!

pl. Małachowskiego 3, 00-916 Warsaw
Tickets
adult – 15 zł
concession – 10 zł
family – 18 zł
group – 8 zł

Thursday – free admission
ZACHĘTA PROJECT ROOM (Gałczyńskeigo 3) – free admission at all times
See if you are eligible for:
Annual Tickets
Annual Season Ticket:
(personal ticket, valid on presenting an identity card or passport)
How to purchase Annual Season Tickets?
Payment should be made at the ticket office in the main foyer between 12–7.30 p.m. (except Mondays and Thursdays). Payment can also be made by money transfer to Zachęta's bank account:
Bank Gospodarstwa Krajowego nr PL44 1130 1017 0020 1460 8920 0001 (SWIFT CODE – GOSKPLPW).
We kindly ask that you write your details (name/surname) and the title of the transfer — 'Annual Season Ticket' clearly and best of all in capital letters.
We would also be grateful if those purchasing season tickets could send an e-mail to to confirm the order placement. Season Tickets can be collected 3 weeks after the payment date. We will inform you when the ticket is ready for collection by e-mail or phone.
Group visits
Organised groups are invited to familiarise themselves with our programme of guided exhibition tours.
Guided tours are available for interested groups. Our guides will take an individual approach depending on your needs and preoccupations. Tours are available in Polish, English, German and French. The cost is 150 PLN.
MORE ON HOW TO BOOK A GUIDED TOUR
Tickets
group – 8zł (per person, at least 15 people in a group)
tour guide – 150 zł (per group)