The Artists Visual Artists' concerts and sound projects. 1st edition
The Artists Visual Artists' concerts and sound projects. 1st edition
Muszla koncertowa w Parku Skaryszewskiego
performers: GÓWNO (Maciej Salamon, Tomek Pawluczuk, Marcin Bober, Adam Witkowski, Piotr Kaliński), KASHANTI (Karol Radziszewski, Ivo Nikić i Piotr Kopik), GALACTICS (Rafał Dominik, Krzysztof Czajka, Michał Grzymała), CIPEDRAPSKUAD (Dominika Olszowy, Maria Toboła, Fryderyk Lisek), BORING DRUG (Igor Kłaczyński, Tomek Kowalski i Łukasz Jastrubczak), Zespół RANO
(Sac-T czyli Tomek Saciłowski i Bobi Peru), Piotr Bosacki / Krzysztof Dys, Anna Zaradny, NAPALM OF DEATH (Igor Krenz, Macio Moretti, Patryk Dąbrowski, Piotr Zabrodzki), Wojciech Bąkowski, x0 (Konrad Smoleński/Adam Witkowski), Wojtek 'Polyp' Urbański & dj Sonar Soul
curators: Katarzyna Kołodziej, Magdalena Komornicka, Stanisław Welbel
The festival The Artists is a summation of the most important sound and music projects of visual artists in Poland of recent years. It will bring together artists for whom work in sound is a constant and integral part of their artistic practice, those who have impressive compositional, concert and publishing achievements in the field of contemporary and experimental music on an international scale, and those for whom musical activity is a separate field of exploration and experimentation, and is not tightly connected with the visual arts. For many visual artists, their fascination and engagement with music and sound projects is also connected with a particular approach to performing on stage. Indeed, they treat this as a kind of performance whereby the rituals and characteristic gestures of music become a point of departure for the creation of one's own stage choreography. Amongst the projects presented at the festival will be those that play with conventions, often fringing upon theatricality (costumes, playing a role), but also minimalist, sophisticated sound presentations, in which the lyrics are an important element treated on par with sound.The distinction between visual art, performance and music becomes more and more artificial, and in many cases impossible. The festival The Artists washes away such boundaries, and the curators consciously and intentionally employ the tools used in the organisation of events and music festivals, and not modern art exhibitions.
The title of the festival refers to the widespread practice of music groups naming themselves with the English-language definite article 'the' — The Doors, The Beatles, The Cars, The Strokes — and suggests an association with the star-studded world of pop-music and the mechanisms governing it. Artists create groups, play concerts and make records, often transcending the hermetic world of the art gallery. Rather than in the safe space of the gallery white cube, artists' concerts take place in popular music clubs and at festivals, with their recordings being played on the radio and distributed in major music stores. Groups founded by visual artists are increasingly operating in the music industry as music groups rather than as artistic projects. Simultaneously, a great number of artists create in a borderland of media. In their projects, the visual aspect is joined inseparably with sound, which is treated in a highly reflective way. The festival leaves the tame space of the gallery and performs in a concert shell, a place associated with the live performance of music.
LINE-UP:
17.00 GÓWNO
Maciej Salamon, Tomek Pawluczuk, Marcin Bober, Adam Witkowski, Piotr Kaliński
17.30 KASHANTI
Karol Radziszewski, Ivo Nikić i Piotr Kopik
18.00 GALACTICS
Rafał Dominik, Krzysztof Czajka, Michał Grzymała
18.30 CIPEDRAPSKUAD
Dominika Olszowy, Maria Toboła, Fryderyk Lisek
18.50 BORING DRUG
Igor Kłaczyński, Tomek Kowalski i Łukasz Jastrubczak
19.30 Zespół RANO
Tomek Saciłowski aka Sac-T and Bobi Peru
20.00 Piotr Bosacki / Krzysztof Dys
20.30 Anna Zaradny
21.00 NAPALM OF DEATH
Igor Krenz, Macio Moretti, Patryk Dąbrowski, Piotr Zabrodzki
21.30 Wojciech Bąkowski
NA LATO, Rozbrat Street 44a at 10 p.m.
22.00 dj Sonar Soul
23.00 x0
Konrad Smoleński/Adam Witkowski
23.30 Wojtek 'Polyp' Urbański & dj Sonar Soul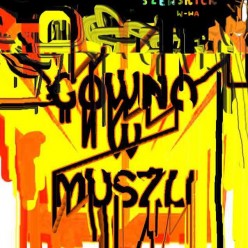 GÓWNO
Maciej Salamon – vocals, lyrics, Tomek Pawluczuk – percussion, Marcin Bober – bass, Adam Witkowski – guitar, Piotr Kaliński – guitar
Formed in 2009, GÓWNO's music is defined as rodeo punk. The group ascribes to itself the role of pioneers of this genre. Looking for reference in other, more popular current music, the work can be characterized as a fusion of country, punk, black metal and noise.
A majority of the members of GÓWNO are graduates of the Academy of Fine Arts in Gdańsk and as the group themselves writes: "there is an unquestionable connection between the "visual arts" and the sounds which GÓWNO emits. Thus, a consideration of the creativity of the group in the categories of sound alone does not fully convey what GÓWNO is".
gownoband.pl/
youtube.com/GOWNOBAND
facebook.com/Zespół-Gówno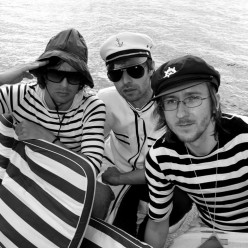 KASHANTI
Karol Radziszewski, Ivo Nikić and Piotr Kopik
KASHANTI is the musical embodiment of the group szu szu. They sing and play experimental shanties about life and art. To-date, KASHANTI have released two records ("Kashanti" and "Sailors") and performed in such locations as Bergen (Norway), Graz (Austria), Berlin, Warsaw and Poznańn. The group performed their debut concert in Norway in 2008. Each concert is an independent performance, where the music is just as important as the stage show. Everything they create is intuitive.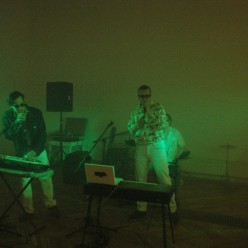 GALACTICS
Rafał Dominik, Krzysztof Czajka, Michał Grzymała
GALACTICS is a group that has been active since the start of 2007. The leader of the group is Rafał Dominik, a visual artist and representative of the category Ppolo-dDance. This new style on the Polish light-entertainment music scene joins the sensitivity of disco-polo with the dynamism of dance music. The members of the group previously referred to this category as progressive or modern disco-polo. Within the framework of the festival *The Artists*, the audience will hear songs from the group's new repertoire, as well as hits like "Friends" or "Acapulco".
rafaldominik.pl/
facebook.com/galactics
mebleks.blogspot.com/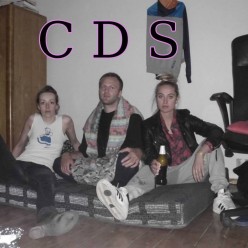 CIPEDRAPSKUAD
Dominika Olszowy, Maria Toboła, Fryderyk Lisek
CIPEDRAPSKUAD is a legendary hip-hop group formed in 2012 by Dominika (voice), Maryja (voice) and dj Efekt Dziada (music). Their eclectic style combines brutal rap and boorish glamour with the luminous anger of the streets. Their apparently vulgar lyrics have a pure and timeless message. Without pretence or fuss, CIPEDRAPSKUAD reveal the true face of people, their fears and desires. It is the music of the future.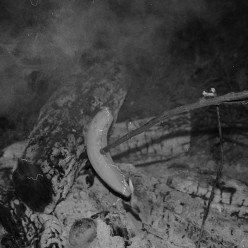 BORING DRUG
Igor Kłaczyński, Tomek Kowalski and Łukasz Jastrubczak
The group "Boring Drug" consists of Igor Kłaczyński, Tomek Kowalski and Łukasz Jastrubczak. All three live in Krakow.Cracow The musicians use percussion and four synthesizers. The group improvises, drawing on excerpts from contemporary and popular music of the 20th and 21st centuries. If we wanted to categorize the group's work as a particular genre it would be Cosmic Rock.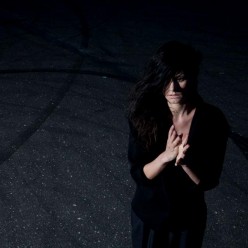 Anna Zaradny
Anna Zaradny is a visual artist, composer and improviser. In music, she is interested by improvised acoustic music in a minimalist contemporary idiom, and compositionally and structurally complex experimental electronic forms. She creates visual works in the forms of installations, objects, photography and video. She has presented projects, amongst others, in the Museum of Modern Art, Zachęta — National Gallery of Art, the Starter Gallery (Warsaw), Shedhalle Zürich, SiILBERKUPPE, Kunst Werke (Berlin), the Sottovoce Festival London, the Unsound Festival (New York) and Exploratory Music From Poland Super-Deluxe (Tokyo). Her discography encompasses solo recordings and projects in collaboration with such artists as, Burkhard Stangl, Tony Buck, Robert Piotrowicz and Cor Fuhler. She is the author of music for theatre performances, multimedia projects and radio plays. She is also the co-founder and curator both of the publications and of the project of the Musica Genera Festival. She is the winner of the public's award of the Deutsche Bank Foundation Awardand Zachęta National Gallery of Art competition, "Views 2011".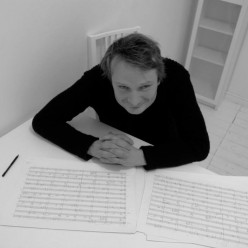 Piotr Bosacki / Krzysztof Dys
Piotr Bosacki (born 1977) lives and works in Poznań. He works in visual arts, animated film and music composition. He is a graduate of the Academy of Fine Arts in Poznań (2004), where he works in the Intermedia Department. From 2007, he is a co-creator of the artistic group PENERSTWO (with Wojciech Bąkowski, Tomasz Mróoz, Konrad Smoleński, Magdalena Starska, Radek Szlaga and Iza Tarasewicz). He was a member of the group KOT. He works together with Studio Gallery. He creates kinetic objects, as well as films made with a self-created animation technique. Bosacki works in visual arts and music composition. At the festival *The Artists*, he will present a composition of his own, "Exercises from Counterpoint".
galeriastereo.pl/piotr-bosacki
Krzysztof Dys is aA pianist of the young generation, Dys is currently a teaching assistant in a piano class at the Academy of Music in Poznań. On a regular basis, he plays in the jazz band Soundcheck. He has worked together with, amongst others, Jerzy Milian, Mikołaj Trzaska, and Wacław Zimpel.
soundcheck.pl/popup.php?lang=pl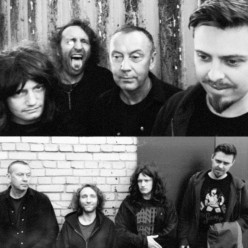 NAPALM OF DEATH
In analysing the phenomenon of grindcore music, NAPALM OF DEATH reveals its essence. Accompanying the concert will be the release of "Day Of Rude Fuse" in limited edition on cassette and vinyl record. Performing: Igor Krenz, Macio Moretti, Patryk Dąbrowski, Piotr Zabrodzki.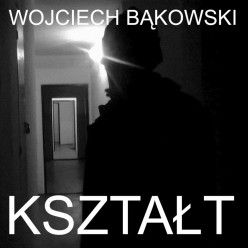 Wojciech Bąkowski
Wojciech Bąkowski (born 1979) graduated from the Academy of Fine Arts in Poznań in 2005. He is the author of animated films and videos, audio works, installations, audio-performances and radio plays, as well as being a musician and poet. Bąkowski is the leader of the music groups KOT, NIWEA and CZYKITA, and co-founder the artistic group PENERSTWO. He is the recipient winner of the Deutsche Bank Foundation Award and Zachęta – National Gallery of Art award "Views 2009", and recipient of the "Polityka Passport" award in 2010. On June 28th, along with Dawid Szczęsny, he will perform as support for the legendary group KRAFTWERK.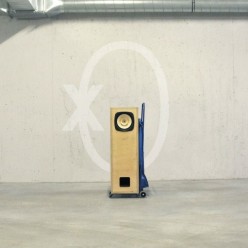 x0
Konrad Smoleński/Adam Witkowski
x0 is the first ever presentation of the new sound project by Konrad Smoleński and Adam Witkowski, working for the first time as a single team. The duo focuses on concepts of: electricity, periodicity, and space. To the palette of sounds emerging as a result of feedback, the stimulation of speakers by electric current and simple synthesis, the artists add naturally generated sound effects as well as simple instrumentation.
Konrad Smoleński is a graduate of the Academy of Fine Arts in Poznań. He is a member of the artistic group PENERSTWO and the groups KRISTEN, KOT, MAMA, SIXA, BNNT, and is a scene animator for PINKPUNK. He works in different medias: photography, video, installation, objects, projections, typography and actions. In particular, he works with sound and the way in which it is processed, often by means of audio-visual experiments. Smoleński is a recipient of a scholarship from the Ministry of Culture and National Heritage RP (2000), and winner of the Deutsche Bank Foundation aAward – "Views 2011". He is representing Poland at the 55 th th International Art Exhibition in Venice.
konradsmolenski.com
Adam Witkowski is a graduate of the Academy of Fine Arts in Gdańsk, where from 2007 he lectures, amongst others, in workshops on Audio Basics. He works with visual art (painting, graphics, installations, video), as well as sound and music (radio projects, theatre music, film music, field recordings). He is known as a member of the groups: GÓWNO (www.gownoband.pl), SAMORZĄDOWCY (www.myspace.com/samorzadowcy), and LANGFURTKA with Mikołaj Trzaska (from 2011). Witkowski is curator and producer of the sound projects IT'S NOT THAT TUNE (Gdańsk), RADIO COPERNICUS (Berlin), and RADIO SIMULATOR (Warsaw).
Wojciech Urbański
SONAR SOUL
The Artists

Visual Artists' concerts and sound projects. 3rd edition

The Artists is a festival dedicated to music and sound projects and the visual arts, but taken outside the gallery's interior space. The programme of this, the third international edition of the festival includes a wide array of on-stage expression, ranging from punk, pop and rock, through folk to electronic, experimental, and noise music.

Amfiteatr w parku Sowińskiego

Amfiteatr w parku Sowińskiego

The Artists

Visual Artists' concerts and sound projects. 2nd edition

This year's edition of the festival will also feature mid- and older-generation artists, reactivated cult bands and the recreation of historic sound performances: we invite onto the stage idols of young generation sound artists, both Polish artists and those from UK, US and Israel.

Zachęta – National Gallery of Art

Zachęta

The Artists

Visual Artists' concerts and sound projects. 4rd edition

The Artists is a one-day festival devoted to music and sound projects created by visual artists. The artists invited to participate in this year edition were chosen in an open international competition, an open-call. By doing this we wanted to include in the programme numerous projects sent to us from the first edition, and to open the festival up to the younger generation of artists.

Reduta Banku Polskiego

Reduta
Information
The Artists
Visual Artists' concerts and sound projects. 1st edition

Muszla koncertowa w Parku Skaryszewskiego

See on the map
partner:Center for the Promotion of Culture Praga – Południe
sponsor: Browar Czarnków
media patronage: Aktivist, Glissando