As our exhibition "Cold Revolution" comes to an end, we invite you to a final curatorial guided tour with Jérôme Bazin. It starts at 2 p.m.
In the 'cold' climate of the 1950s — growing international tensions and the strengthening of communist dictatorships — a social revolution took place in Central and Eastern European countries. It was a revolution in the sense of profound transformations leading to the establishment of new social hierarchies and the bringing about of a 'dictatorship of the proletariat', strictly tied to the rapid industrialisation and urbanisation of this part of Europe.
The curators of the exhibition undertook a critical reflection on the changes taking place at that time, illustrating their scale and dynamics using visual material from the fields of painting, photography, film, design and architecture in six countries of the former Eastern Bloc: Poland, Czechoslovakia, East Germany, Bulgaria, Romania and Hungary.
The project is co-financed by the Governments of Czechia, Hungary, Poland and Slovakia through Visegrad Grants from International Visegrad Fund. The mission of the fund is to advance ideas for sustainable regional cooperation in Central Europe: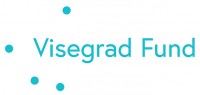 event accompanying the exhibition
Cold Revolution

Central and Eastern European Societies in Times of Socialist Realism, 1948–1959

The curators of the exhibition undertake a critical reflection on the changes taking place at that time, illustrating their scale and dynamics using visual material from the fields of painting, photography, film, design and architecture. It includes over 400 works from six countries of the former Eastern Bloc: Poland, Czechoslovakia, East Germany, Bulgaria, Romania and Hungary.

Zachęta – National Gallery of Art

Zachęta