Origin of Spartakiads. Visualization of Czech Mass Sports Performances

Lecture by Anna Hejmová
Zachęta's Facebook
live stream
The event will be held in English and live streamed on Zachęta's Facebook page and Youtube channel.
The topic of the lecture is the transformation of body, movement and space through the realisation of physical education, cultural performances and interpretation of their design strategies. The form of the body, movement, and the space in which the physical exercises are realised, constantly changes and the content of these images constantly migrates. Due to this assumption, it is possible to identify in the Spartakiads four most prominent, gradually adapted lines. They are: Hellenic culture formulated by Miroslav Tyrš, folk art and folklore, modern dance and rhythm, and Soviet physical culture.
Dr. Anna Hejmová is a graduate of the Department of Theory and History of Art at the Academy of Applied Arts, Architecture and Design in Prague, Czech Republic. Her PhD project focused on the visual form of folk festivals during the 20th century within their political, cultural and social context. She took a course in Social and Political Studies at the College of Media and Journalism in Prague and holds a master´s degree from the Department of Theatre Studies at the Faculty of Arts at Charles University in Prague. Anna Hejmová is co-autor of Czech Theatre Photography 1859-201publication and studies about theatre, set design and photography. She works at the Collections and Archive Department of the Arts and Theatre Institute and Academy of Applied Arts, Architecture and Design in Prague.
Download Programme accompanying the exhibition "Cold Revolution" (pdf)
The project is co-financed by the Governments of Czechia, Hungary, Poland and Slovakia through Visegrad Grants from International Visegrad Fund. The mission of the fund is to advance ideas for sustainable regional cooperation in Central Europe: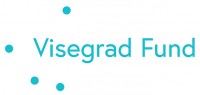 event accompanying the exhibition
Cold Revolution

Central and Eastern European Societies in Times of Socialist Realism, 1948–1959

The curators of the exhibition undertake a critical reflection on the changes taking place at that time, illustrating their scale and dynamics using visual material from the fields of painting, photography, film, design and architecture. It includes over 400 works from six countries of the former Eastern Bloc: Poland, Czechoslovakia, East Germany, Bulgaria, Romania and Hungary.

Zachęta – National Gallery of Art

Zachęta