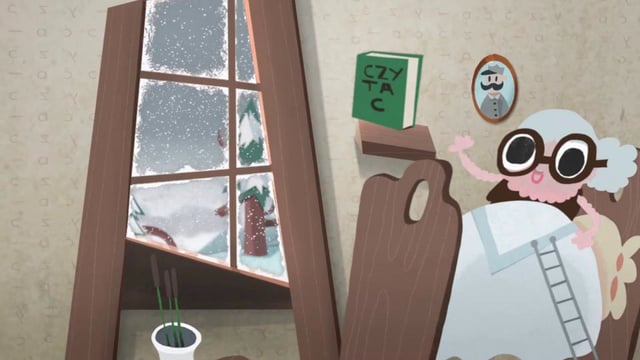 Let's share Art!
To Read. Animated movie for kids
animations
written by: Małgorzata Więckowicz, Piotr Szczepanowicz
directed by: Piotr Szczepanowicz
animation: Jakub Wroński, Piotr Szczepanowicz
art projects: Tomasz Kaczkowski
sound: Michał Fojcik Studio NoLabel
Publication date: 01.01.2012
The movie was made as a part of the project Let's share Art! and was inspired by work To Read of Stanisław Dróżdż.