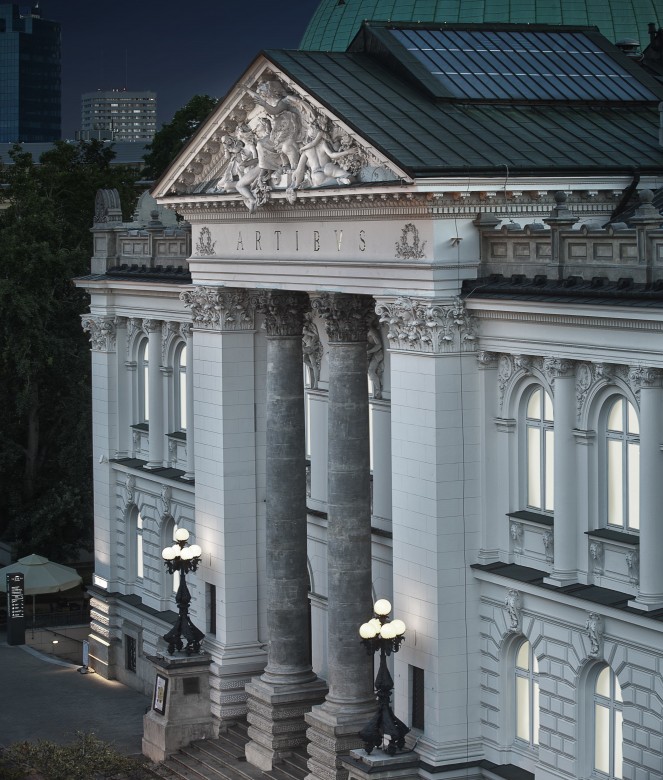 Corporate support
Cooperation with Zachęta opens the possibility for companies to connect their brand to an open and modern cultural institution presenting exhibitions and projects by the most interesting contemporary Polish and foreign artists.
Zachęta can boast both a loyal audience and numerous cultural awards (including the Golden Lion at the 11th International Architecture Exhibition in Venice) confirming the highest quality of the exhibitions we stage.
Venue hire
The Zachęta building is one of the finest historical buildings in Warsaw and as such it has enjoyed constant interest from companies organising special events.
As one of few in the city, it survived the Second World War intact and boasts original interiors that provide a unique setting for prestigious ceremonies. We host company jubilees, gala dinners combined with exhibition viewing or banquet receptions.
The fine eclectic building was erected in 1900; located in downtown Warsaw in the vicinity of the Ogród Saski public park, Hotel Sofitel Warsaw Victoria and Bristol Hotel, near Warsaw's main tourist route (the Royal Route), it is also a great venue for business and press conferences and product launches, combining an excellent location with unique scenery.
Due to provisions in its statutes, the Zachęta National Gallery of Art cannot host third-party exhibitions.
If inquiring for available dates for next year, please contact: