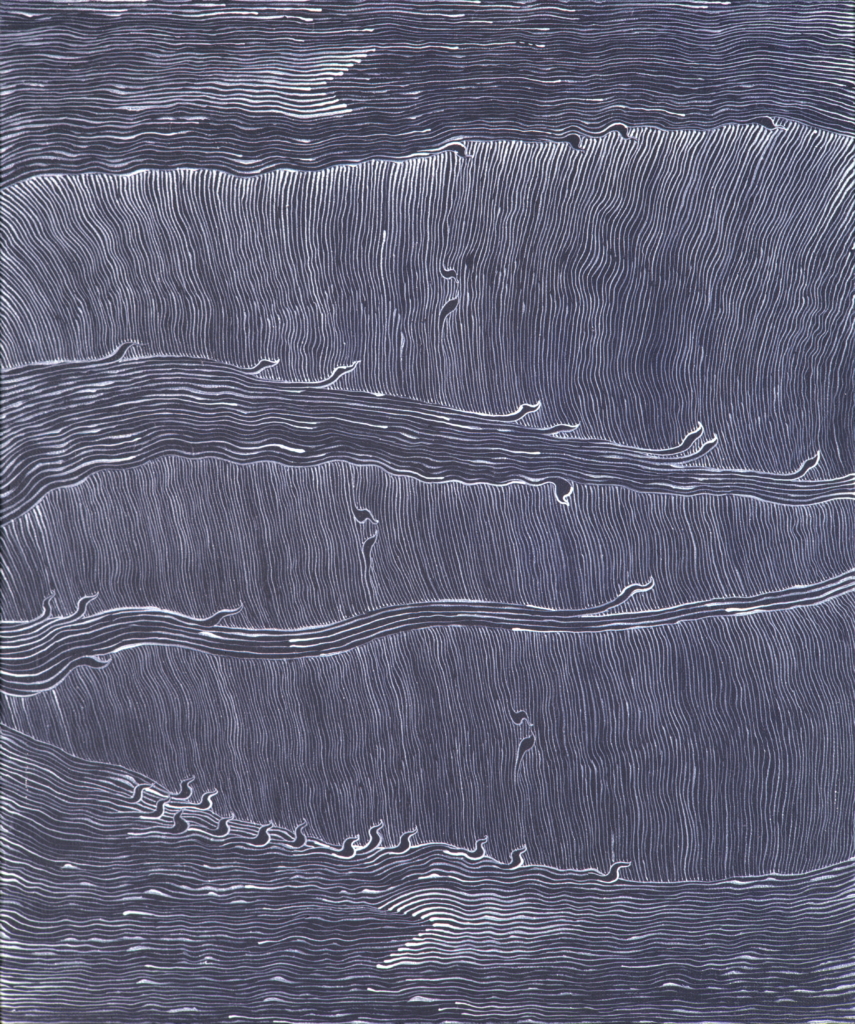 No. 23
The latest edition of our online magazine has been inspired by Joanna Rajkowska's exhibition at the Zachęta. We recommend reading the two texts accompanying the event. The first was written by the American poet, artist and playwright Robert Yerachmiel Sniderman, who tackled the subject of Rhizopolis by taking the perspective of a resident of the underground city.
In his essay Unitary Gnawing. Seven Considerations for the Constituents of Rhizopolis, Sniderman says: So allow me to sever the city of Rhizopolis from Rhizopolis and begin to write up against this severance, from within Rhizopolis, where what the writing wanted becomes solely possible as latent matter, pure potentiality in the literal root cellar of the imagination in ecological duress. […] I find us orienting our capacities and vulnerabilities, denizens of Rhizopolis, beneath a devastated Warsaw forest détourned.
In turn, in the text Our Worlds Are at War, a discussion between Ailton Krenak and Maurício Meirellesa, you can read about the concept of nature as an invention of culture. An indigenous leader and activist, ecologist and writer, Krenak says: "It is only possible to imagine nature if you are outside of it. How could a baby that is inside its mother's uterus imagine the mother?  How could a seed imagine the fruit? It is from outside that one imagines the inside". We recommend the text originally published in the Brazilian magazine Olympio: Literatura e Arte in 2019.
The subject of trees and ecology has prompted us to comb through our archives. The thread of the Brazilian forest of Mata de Araucária appears in a short lecture by Wojtek Doroszewicz given as part of the performative series Bonaventura's Paradigm (part of Leandro Nerefuh's project within the scope of the exhibition Amor e ódio a Lygia Clark / I Love and Hate Lygia Clark). We also encourage you to listen to the recording of the meeting devoted to the book Trees – Volume IV of the series Architecture is the Most Important. The authors of the book's texts – prof. Małgorzata Omilanowska, prof. Marta Leśniakowska, prof. Jan Rylke and Grzegorz Piątek, were our guests at the Artistic Bookstore.
The theme of nature and the need to be close to nature was the subject of the exhibition by Jaśmina Wójcik Hiding people among people without contact with nature leads to perversion, presented at the Zachęta Project Room in 2012. You can read about the concept behind the exhibition in the accompanying brochure.
The 23rd issue of our magazine inevitably features works from our collection. We revisit Jan Dobkowski's painting The Trees of Jan D., and Anna Molska's video The Platform. The footage was shot with a hidden camera by an oil rig worker, the artist drawing attention to the ensuing dangers not only to the environment but also to the people employed there.