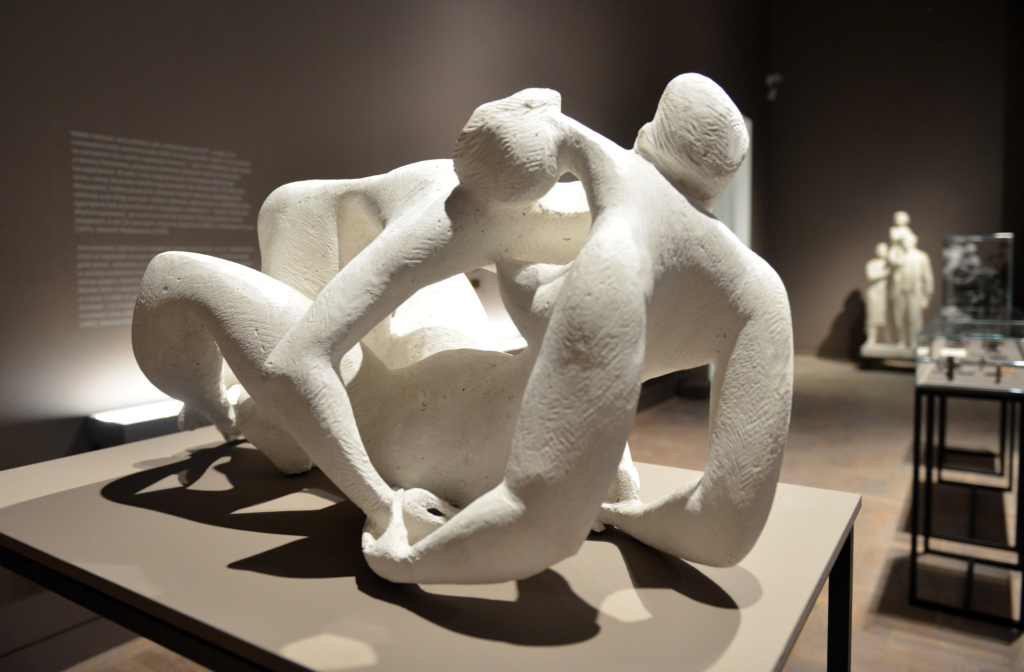 No. 18
This edition of our magazine was supposed to focus on the new exhibition that we originally planned to open this coming Friday, or on 27 November. Sculpture in Search of a Place is a cross-sectional narrative about the Polish sculpture in the 20th and 21st centuries in the original arrangement by Anna Maria Leśniewska – an expert in the field and curator of Barbara Zbrożyna's and Magdalena Więcek's exhibitions at the Zachęta – showing the growing cross-media character of this traditional field of art. Although we will need to wait a while for the premiere of the exhibition, in the 18th edition of our Magazine we will air our archives to look for texts about sculpture and sculptors.
"In sculpture, I'm trying to engage in a dialogue between art and handicraft, putting them alongside each other. I differentiate between handicraft and art and I'm trying to situate my art in the artistic field, rather than that utilitarian, learned, mechanical, or thoughtless; I'm trying to add some poetry to this handicraft creation", admitted Roman Stańczak in a conversation with Łukasz Mojsak and Łukasz Ronduda. With his project Flight, the artist represented Poland then at the 58th International Art Exhibition in Venice. Stańczak's spectacular sculpture-cum-installation, made of an airplane meticulously turned inside out, chimed in with his sculptural practice and made a strong commentary on the current context.
From our archives, we have decided to recall also those exhibitions that offer a new look at the classics of the 21st-century Polish sculpture. The already mentioned exhibitions curated by Anna Maria Leśniewska – Barbara Zbrożyna. Sunlit Figures (2008) and Magdalena Więcek. Affecting the Eye (2016) – both depicted the art of these exceptional female sculptors. Explore the documentation of the exhibition of Zbrożyna's works and have a look at the catalogue of Więcek's exhibition, including the essays by Gabriela Świtek and Dorota Szwarcman.
We are also reiterating Jerzy Jarnuszkiewicz's big monographic exhibition Notes from the Expanse, prepared in 2017 by professor Waldemar Baraniewski – his curatorial walk-through definitely deserves to be listened to again. In turn, in 2007 we presented an exhibition of yet another excellent sculptor – Alina Ślesińska. A couple of years later, curator Ewa Toniak talked about Ślesińska's journey to Brasil in 1962 at the academic session accompanying the exhibition Map. Artistic Migrations and the Cold War (2013). Take time to watch the video recording of that talk.
This edition of our magazine will naturally take a peek at our collection too. We are premiering our latest acquisition – a group of sculptures by Zuza Golińska from 2019. And film-wise (and a bit tongue in cheek), we recommend Karolina Breguła's feature film Office for Monument Construction.