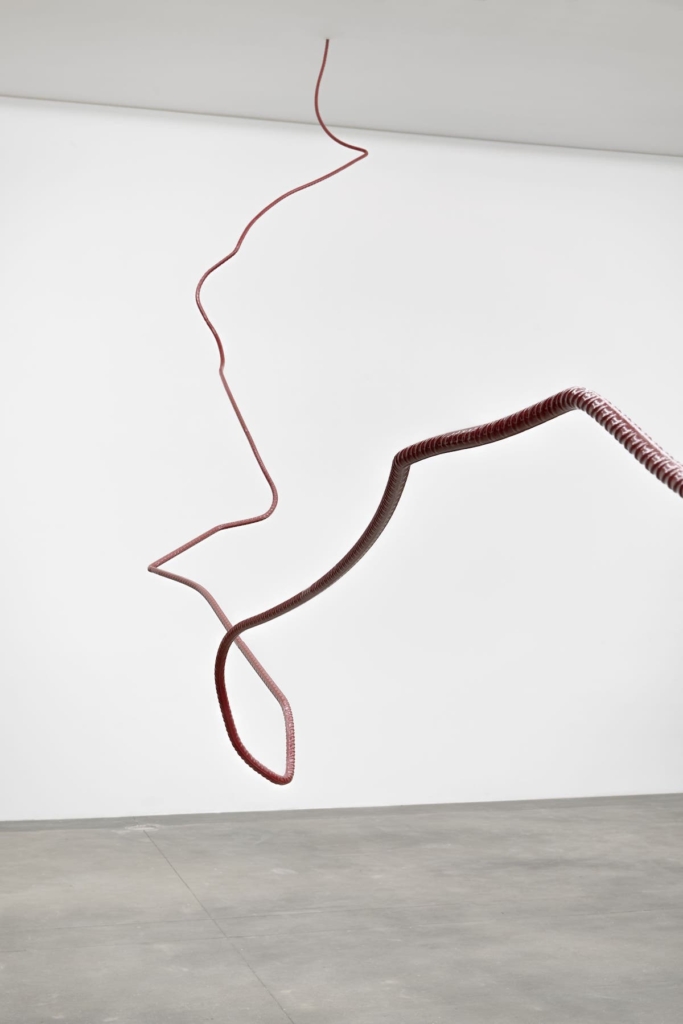 No. 12
Monika Sosnowska – one of the most outstanding Polish contemporary sculptors – has prepared her latest exhibition especially for the Zachęta. We are opening this exhibition today, in the 'new normality', without a vernissage, but we are going to celebrate the event all day long. We invite you to visit the Zachęta from 12 p.m. to 8 p.m. Admission to Sosnowska's exhibition is free; you only need to collect a free ticket at the gallery's ticket office.
We also encourage you to read the 12th edition of the Zachęta Online Magazine, which is devoted primarily to Monika Sosnowska's art. It opens with Maria Brewińska's essay Reality with errors in which the curator analyses the artist's inspirations of socmodern architecture in the context of the latest exhibition. "The architectonization of Monika Sosnowska's sculptures is based on elements borrowed from the language of architecture and construction, processed in an unprecedented way. Her works suggest a potential 'failure of architecture', refer to reality with errors, exposing things that architects unconsciously fear as they design structures that are supposed to outlive us all", Brewińska writes.
In this issue, we also revisit the project 1:1, which Sosnowska created for the Polish Pavilion at the 52nd International Art Exhibition in Venice in 2007. This is how the artist wrote about her concept in the exhibition's catalogue: "I would like to build a second building inside the Polish Pavilion at a scale of 1:1. The one built inside would actually be merely a steel skeleton that is supposed to look as if the reinforced concrete structure was stripped of concrete." The almost organic structure that grew up in the space of the pavilion 'parasitized' the exhibition building 70 years older. The exhibition's curator Sebastian Cichocki also emphasized the critical aspect of the artist's gesture that aimed against the art institution by intervening in its architectural fabric. And in 2012, Sosnowska's monumental Stairs were one of the most spectacular pieces at the exhibition New sculpture? prepared by Maria Brewińska. We recall this interesting exhibition devoted to the influence of modernism in contemporary sculpture, both through photographic documentation and a folder with texts written by the curator and Karol Sienkiewicz.
We invite you to visit Monika Sosnowska's exhibition and read the new Zachęta Online Magazine!