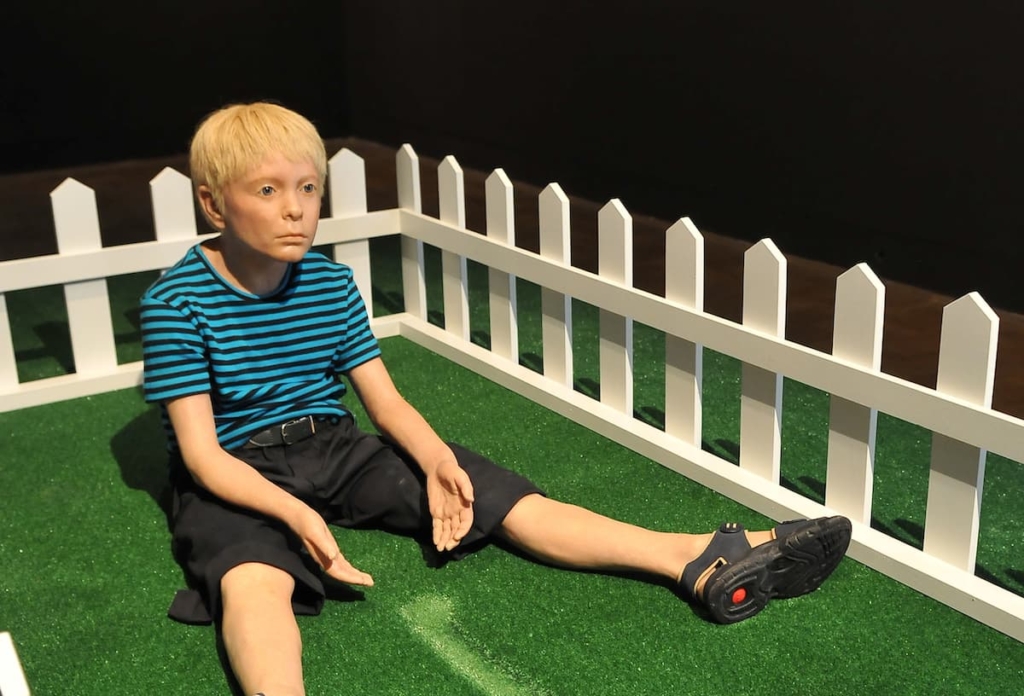 No. 1
June 2013 saw the first issue of Zachęta Magazine – a periodical devoted to the gallery's current exhibitions and activities. Today, when we are all facing the new experience of social distancing and we can't meet our visitors at exhibitions and events, we would like to take you on a journey through the Zachęta's history – both near and more distant. Zachęta On-line Magazine, whose premiere issue we are just launching will feature regular presentations of our resources – texts, exhibitions, works form our collection, documentary materials, and publications.
In the first issue we go back to June 2013 and an interview with Peter Land conducted by curator Magda Kardasz, which accompanied the Danish artist's individual exhibition titled Naked. Author of sculptures, installations, and films, Land invited viewers into his world, where darkness, evocative of the Grimm brothers' fairy tales, mixed with ironic humour and slapstick, offers the audience an unforgettable surreal experience. As the artist admits: "I find in slapstick comedy an element of melancholy."
The online magazine will also cover exhibitions – including those from the period of the Central Bureau of Artistic Exhibitions 'Zaxchęta'. Exploring further the Danish theme, in this issue we recommend the text by Professor Andrzej Pieńkos about the exhibition Danish Contemporary Art, held at the Zachęta in 1968. And looking at the more recent history – a film guide to the exhibition Liliana Porter. Situations (2019) curated by Magda Kardasz, prepared in the Polish Sign Language by Daniel Kotowski (also available for hearing visitors). Rich in tenderness and irony, Porter's installations and films enraptured the audience last year, with photos from the exhibition "flooding" the social media. This show, the Argentinian artist and her works are definitely something worth remembering.
From our collection, we have selected works that expose in a masterful (and ironical) way the absurdities of not only the world of art. Giro d'Italia is a piece by Cezary Bodzianowski inspired by Marcel Duchamp's canonical Bicycle wheel (1913). A thing raised to the rank of a work of art by the Dadaist is returned to reality by Bodzianowski with his innate defiance. From the Zachęta film collection, we have picked the Azorro group's film Family. This is how it is recommended by our educator Maria Szczycińska: "Humour is always something worth looking for, and the Azorro finds it without fail. Let's meet the eponymous family. Everyone knows that Malevich, Libera and Opałka are a staple topic of conversations in every Polish home, after all. Children love making Pyramid of Animals from Plasticine, and tend to muse over the Holocaust while playing tag. Just an ordinary life. So let's get some distance and talk about art."
We kindly invite you, then, to read, watch, and explore the Zachęta's on-line resources.