VIEWS 2013 Deutsche Bank Foundation Award
14.09 – 07.11.2013 VIEWS 2013 Deutsche Bank Foundation Award
Zachęta – National Gallery of Art
artists: Tymek Borowski, Piotr Bosacki, Karolina Breguła, Łukasz Jastrubczak, Agnieszka Polska
curators: Ewa Łączyńska-Widz i Jadwiga Sawicka
coopertaion: Katarzyna Kołodziej
For the sixth time the Deutsche Bank Foundation, Deutsche Bank Polska, and the Zachęta — National Gallery of Art are happy to announce the Views 2013 – Deutsche Bank Foundation Award competition exhibition presenting the most interesting young, but already established, Polish artists. Unlike in the previous years, there are five finalists and all featured works are premiere presentations.
The nominating committee, comprised of renowned art critics and curators, has selected the following artists: Tymek Borowski, Piotr Bosacki, Karolina Breguła, Łukasz Jastrubczak, and Agnieszka Polska. Born between 1977 and 1985, they represent Warsaw, Poznań, and Cracow. While being an effect of the work of recent months, the artists' latest projects reflect their experiences and preoccupations of the past two years. Although the five finalists are not supposed to constitute a representation of the Polish art scene, in their works can be found practices and themes characteristic for recent Polish art.
The five artists use various media, including, most often, film. Works utilising this medium will be shown by Karolina Breguła, Łukasz Jastrubczak, and Agnieszka Polska. Breguła's Offence deals with a figure of modernity combined with the everyday, showing the life of a public official who, obsessed with a vision of modernity, tries to encourage the residents of his town to display progressive behaviour. After Fire-Followers, Offence is another production from Breguła in which, using realistic modes of depiction, she presents the fictional life of a selected community. Of a completely different nature is Agnieszka Polska's filmic montage telling the story of a heaven for artists. Known for projects drawing on photographic archives, often combined with animation, this time Polska conflates in a tongue-in-cheek convention iconic art figures from various historical periods, in a place where they can take a rest after the hardships of life.
The background of Łukasz Jastrubczak's latest filmic project is the historical centre of Florence; in the architectonic perspective of the Uffizi Gallery and the Palazzo Vecchio there appears a 'conceptualist' — a protagonist with geometrical attributes familiar from the artist's earlier projects realised in the United States. Here, the classics of European art meet echoes of the work of the masters of American land art. Connections between the real object and filmic image are explored in Piotr Bosacki's Obvious Things, a project consisting of an animated film and a collection of objects. An artist with a background in the Poznań-based Penerstwo collective, Bosacki presents a kind of poetic-philosophical literary treatise; his characteristic proneness for playing the role of a constructor and his attempts to describe the world result in magnetic productions in which, using the simplest materials and techniques, he breaks reality down into its constituent parts. Another artist who looks at the world with a sense of detachment is Tymek Borowski; his diagrams, drawings, posters, blogs, or virtual artists form an intriguing analysis of the art world. His latest project, a large-format newssheet combined with a poster, finds its continuation in the virtual reality.
The catalogue has been designed and laid out by Kaja Gliwa, winner of the Association of Polish Graphic Designers' Debut of the Year 2012 title; she has also co-designed the exhibition itself.
Works on exhibition
Artists' works in the Zachęta collection
The Verdict of the Jury
The jury recognised Łukasz Jastrubczak
as the most interesting young artist on the Polish art scene in the last two years
The jury of the sixth edition of Views has decided, on account of a daring experimentation, a non-instrumental, independent approach to current technologies, a freedom in engaging with dominant discourses, an ephemerality, sensitivity, and ability to work with transpositions of perception and marginal phenomena, to award the first prize to Łukasz Jastrubczak.

In view of her ability to speak of the context and specifics of place, the jury awards the prize of a residence in the Villa Romana to Karolina Bregula.
Anda Rottenberg
Chairman of the Jury
Warsaw, 24.10.2013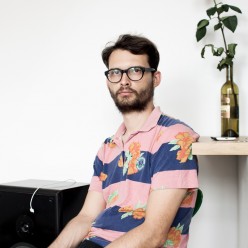 Łukasz Jastrubczak
born in 1984 in Zielona Góra, he lives and works in Kraków. In 2009 he graduated with honors at the Academy of Fine Arts in Katowice. Member, with Krzysztof Kaczmarek, of the artistic duo Krzysztofjastrubczakłukaszkaczmarek. Author, with Sebastian Cichocki, of the publication Mirage. He plays synthesiser in the band Boring Drug. Since 2012, coordinator of the Times New Arial Museum. Affiliated with Dawid Radziszewski Gallery.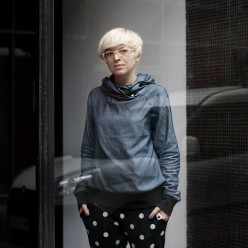 Karolina Breguła
born in 1979 in Katowice, she lives and works in Warsaw. She studied at the GFU School of Photography of the Folkuniversitetet in Stockholm, the European Academy of Photography in Warsaw, and holds a degree in photography from the Leon Schiller State Graduate School of Film, Television and Theatre in Łódź, where she is currently writing a PhD thesis. Author of photographs, video and artistic projects in a public space.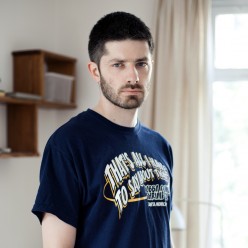 Tymek Borowski
born in 1984 in Warsaw, where he lives and works. 2005–2009. Borowski studied painting at the Academy of Fine Arts in Warsaw in the studio of Leon Tarasewicz (graduated in 2009). He uses both digital and traditional media, works in the fields of art and graphic design. Frequently collaborates with Paweł Śliwiński and Paweł Sysiak.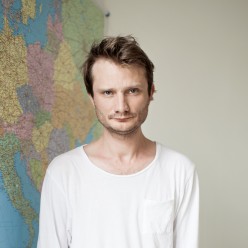 Piotr Bosacki
born in 1977 in Poznań, where he lives and works. Graduate of the Fryderyk Chopin Middle School of Music in Poznań and the Poznań Academy of Fine Arts (diploma 2004). Currently he lectures in the Intermedia Department at the University of Arts in Poznań. Member of the collectives Penerstwo and KOT. Author of animated films, objects, installations, drawings. He is also an author of musical compositions and literary texts. Affiliated with Stereo Gallery.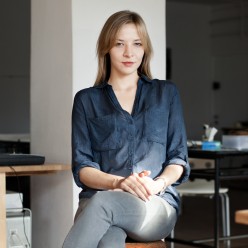 Agnieszka Polska
born in 1985 in Lublin, she lives and works in Warsaw. 2005–2010, Polska studied graphic arts at the Cracow Academy of Fine Arts; 2008–2009, at the Universitaet der Kunste (class of Hito Steyerl) in Berlin. Visual artist, author of animated films, videos, and photographs. Affiliated with Galerie Żak-Branicka in Berlin.
Information
VIEWS 2013
Deutsche Bank Foundation Award
14.09 – 07.11.2013
Zachęta – National Gallery of Art
pl. Małachowskiego 3, 00-916 Warsaw
See on the map
Godziny otwarcia:
Tuesday – Sunday 12–8 p.m.
Thursday – free entry
ticket office is open until 7.30 p.m.
Competition and exhibition under the Honorary Patronage of Bogdan Zdrojewski, Minister of Culture and National Heritage and is organised by the Deutsche Bank Foundation, Zachęta National Gallery of Art and Deutsche Bank Polska S.A.

partner of the gallery: Lidex
sponsors of the operning ceremony: DeLonghi, Kenwood, Freixenet
media patronage: Polskie Radio, The Warsaw Voice, Stolica, Artinfo.pl, MaleMen