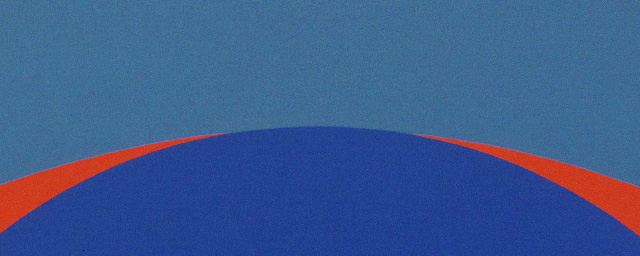 Donors that contributed Zachęta's collection.
Thank you for your involvement!
Donors that supported Zachęta's collection — thank you for your involvement!
16.06.2016
Maciek1970
Justyna Radomińska
tomasz wilkowski
Jantek Mikulski
NieLubiePiSu
Paulpool
Edyta Wereszczyńska
Maciej Wereszczyński
15.06.2016
klaudia.wocial
AniaJu
Krzysztof Kwiatkowski
olwyska
KAO
Dariusz Gryzło
Agniecha
Maciej Wyszogrodzki
Kamila Zebik
agatha
Katarzyna Szustow
Monika Grygorczuk
Tomasz Grygorczuk
plocha2
Basia81
Monika Sztandera
Magdaw
lawniczak89
ToniaiBorys
Tala Mikulska
Anonim
Anonim
Anonim
Agata Szynkielewska
Anonim
Weronika Lesniewska
Ela Smoczyk
AgnieszkaGlowack
Maria Poprzęcka
pawelwit
Michal Marcisz
AlicjaSznajder
Arletta Wojtala
Monika Tyszkiewicz
Rafal Tomikowski
Artur Rosa
alolesz
M Sieroszewska
JAM
Rafalcieslak
14.06.2016
Helut & Kalinson
Anna Dygas
Natalia Kołodziej
Natalia Kołodziej
Olga Rosiecka
kagie
Ewelina Hynek
magdalenakorol
Alicja Grochalos
Patrycja Orzechowska
qinia
sgoworowska
piotrgru
Anonim
Anonim
Anonim
Karol Krõl
Kamil Kotarba
Marcia Dundex
asiczek
swiatczynski
Wiktor Abramczyk
Jerzy Skakun
Wejroch
Anonim
13.06.2016
Roza Tomikowska
K. Andrzejewska-Batk
Anita Fogler
johncusack
Anonim
joanna.janisz
Urszula Wilczak
grafikari
olaniebieska
ann4bn
kasiasag
watchout
Katarzyna Maria
JANICKA
Anonim
12.06.2016
Maciej Mazur
Bozenka55
Dagmara Łata
Piotr Szczepański
arukiaruki
ulakomorek
Kamil Dorodzinski
knowakow
Szymon Stankiewicz
BarbaraGlyda
Zuzannawilska
anna.marek
Anonim
11.06.2016
mariolalesner
Marta Zdanowska
ekolesner
Dobrochna
Monuko
Magda Wróblewska
Barbara Wróblewska
blazlov
blazlov
B. i M. Ledzion
Bartosz Lachowicz
Olga Kopeć
mdziekonski
Kasia Lachowicz
Tomasz Kupka
Anonim
marta.konieczna
Paulina Dąbek-Pakla
Maggo
Magdalena Godlewska-Siwerska
Marta Szadowiak
Beala
biakie
Anonim
Anonim
10.06.2016
Asia Wilk
marysia
Justyna Gabriel
Aleksandra ChP
GrzesPrzezWies
sarenka
Anonim
Tomek K
Kle
Kacper Kępiński
Przemek Antczak
hifilip
Piotr Grabowski
Gosia.cichal
Karusja
Leonsjo
Merka
Paulina Stok-Stocka
marta zielinska
mostachowski
Krzysztof Tarabura
MagSwitaj
Anonim
proatlettinggo
bwronka
maia
9.06.2016
Assama
axibis
Igrabowska
toja wol
Mariusz Syska
Lento
ptrplonka
ludmila
Magda Zygmuntowska
Magda Plum
KJLukasik
JustynaKuska
Janusz Mieloszyk
Piotr Czerpak
Kajetan Nowodworski
aga.malenstwo
Miłosz Markiewicz
Edyta Pawłowska
Sobierajska
ilonaborkowska
Kultura bez Barier
8.06.2016
Marta Czyż
Zannaz
KasiaH
Barbara Jerzy Okla
Halszka
mikolaj
MaSza
laura.j
annaszmigiel
Zbyszek L.
Patrycja Rogacz
Dorotka76
ewas
adukielska
pjamrogiewicz
GagaR
Anonim
Anonim
Anonim
Anonim
Anonim
Piotr Loroch
Spocklem
A. L. Piotrowska
Kasia Ka
Ella Films
Kasia Kulczyk
Hanna Bubień
Ella Films
Kasia Ka
Anonim
Anonim
Anonim
Anonim
Anonim
Anonim
Anonim
Anonim
Anonim
7.06.2016
mleja
m.capinska
EMBM Tober
Joanna Rafałowska
Ola Pietrucka
Jan Słoniewski
Barbara Koryś
Monika Wrobel Lutz
Martyna Rowicka
Robert Kowalczyk
Olarakocinska
jakub fulara
Anonim
Anonim
Anonim
6.06.2016
martamis
Attila
Dorefi
Anonim
Anonim
Patrycja Drobot
olivier
Jagoda
nezumi
Anonim
Anonim
Marcin Sobczak
Agnieszka Nisio
Sebastian Woźniak
Asia Chlu
Anonim
Anonim
5.06.2016
Nikodme
Agata Pamięta
Werdzil
Hundziak
Beata Stankiewicz
j0annanowak
eopolt
Katia Roman-Trzaska
winiarskisebastian
leszekkrol
renatamotyka
dodo
kstruzynski
Emilia Klimczak
Endeceramics
pam
Magdalena Kosicka
ewaboja
Ewa Iwanciów
Anonim
Anonim
Anonim
4.06.2016
Jakub Czyż
Katafaska
Wanderluster
Andrzej Głuszak
Anonim
Anonim
Anonim
Anonim
3.06.2016
2.06.2016
1.06.2016
mr.szetyn
blazejbauer
artedukator69
Marta71
Paweł Gogołek
31.05.2016
Paulina Shearing
Ellalissa
Tomasz S. Sławiński
Luth
Dominik Filipiak
Anonim
30.05.2016
aniMS
martarybarczyk
Joanna Zawadzka
Anonim
29.05.2016
Krzysztof PURCELEWSKI
Katarzyna Joanna Wiśniewska
27.05.2016
Magda Gemra
Ola Leo
Rozycka
calle11
26.05.2016
Magdalena Stalewska-Davi
Sylwia Mrncz
Marcin Mastalerz
25.05.2016
Solmis
Parzydlak
Bartosz Niemirka
pawelkaleta
22.05.2016
Malgosia Ignatowska
Kacper Stępień
Sabina Janeczko
Anonim
Elzbieta Pakielo
ZERO
21.05.2016
18.05.2016
Wojciech Mincberg
M.Augustyniak
Tomasz Wysocki
Daniel Salardi
Anonim
17.05.2016
Waldemar Indrzejczak
gator4
anna sobczyk
Pablito
Anonim
Karolina Pawlak
16.05.2016
Louve05
Max Fuzowski
Aga Chechlinska
Jankiel
15.05.2016
AdamF
Monika Kosińska
Agata Morawska
Małgorzata Michałków
Gabiowdziej
Piotr SENDECKI
Beatka
Anonim
14.05.2016
Szymon Klukowski
Ireneusz
Katarzyna Gabrysiak
Monikab78
Olka Baraniecka
Kroliniek
GosiaSwie
Asia Zagańczyk
Paula29
13.05.2016
Juliusz Windorbski
Przemysław Chojecki
Isekua
sabina.j
Kasia Gutkowska
Daniel Kruczyk
Anonim
12.05.2016
maciekmarcisz
Joanna Dawidczyk
agaparis
janusz durlik
Cudawianki
patrycja.krekora
Jus
Patryk Galicki
11.05.2016
10.05.2016
9.05.2016
6.05.2016
Joanna Jakubik
Zazdrosinska
Osowiecka
Kuba Kulasa
Aneta D.
Bdaffy
Anonim
5.05.2016
MiausWhisky
urgazhi
Piotr Dariusz Kalicki
xen
PaniKa
Malgorzata Hajewska-Krzysztofik
Anonim
Anonim
4.05.2016
Tomasz Minksztyn
Piotr Wąsowski
Joanny Wojciechowskiej
Katarzyna Grabowska
Anonim
Anonim
3.05.2016
HaniaWasko
JaI
P'la Ch
yakito
Sebastian von Ottenbreit
Agnieszka Kempinska
2.05.2016
1.05.2016
30.04.2016
29.04.2016
Barpaj
Mateusz Kudzia
Urszula Roman
joa.zak
Łukasz Wizła
Sylwia Grochowska
mapopi
Kamila Tuszyńska
Hanna Mochoń-Pater
Agnieszka Sikorska
Anonim
28.04.2016
Kalina Możdżyńska
Bartosz Cerkaski
SWEETPEARLS
Julia Knap
Andrzej Piasecki
Olgierd Zbychorski
szymanska
Izabella Gomułkiewicz
wwarszawie
alicjaczyczel
skynarcosis
Rozalski
Karolina Szmytko
Katarzyna Zaniewska
PawelLys
Anonim
Anonim
Anonim
Anonim
Anonim
27.04.2016
Anna Iwaszkiewicz
Olga Szczechowska
olakarkosa
JZelasko
a.repucha
anachronique
Sylwia Dudzinska
Katarzyna Wróblewska
Deta
Ewa Filipp
Anna Jadwiga Małysiak
mar
ewag
dkarolina
andruszko
kalutek2004
kubaskoczek
Łukasz LookAsh Wagner
Jan Komasa
ewiszcz
Aneta Szylak
Barburia
malg
wlobie
Anonim
Anonim
Anonim
26.04.2016
mglebicki
Rthi
Agnieszka Kogucka
usmiechala
k130013
Olga Cerkaska
Magda Chojnacka
Judyta
Anonim
Anonim
25.04.2016
Arkadiusz Regiec
Justka
Ania i Radek
nhojny
About the new additions to the Zachęta collection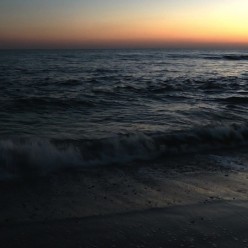 Wojciech Gilewicz, Rockaway, 2015, wideo/video
Rockaway is a neighbourhood in New York, where the artists's mother lives. Gilewicz accompanies her with a camera while she's cleaning her house partially destroyed by the hurricane Sandy, a house where the artist also has his studio. The work has a biographical and personal character. It is an example of works presenting the life and work of contemporary artists — here of an independent artist living in New York.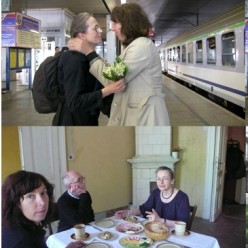 Anna Jermolaewa, Aleksandra Wysokińska/20 Jahre danach, 2009, wideo / video
The film was presented during the artist's solo exhibition at Zachęta, in 2015. It tells about the unique attitude of the protagonist, a Polish woman from Kraków, who didn't know Jermolaewa, yet helped her escape from beyond the Iron Curtain. The artist, who was one of the founders of the first Russian oppositional party, had to leave the USSR for political reasons. After many years, Anna Jermolaewa decided to find the woman and film the meeting as a kind of tribute to her for her unselfish help.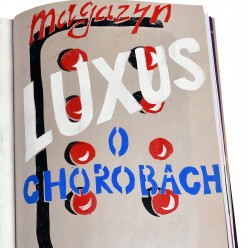 Luxus, Magazyn LUXUS. O chorobach / LUXUS Magazine. On diseases, 2013
The works by Luxus were presented during the The Wild West. A History of Wrocław's Avant-garde exhibition, co-organised with the Wrocław Contemporary Museum (2015). The legendary group from Wrocław began their activities in the 1980s, protesting against the grey everyday life under the communist regime. They began to publish a semi-legal magazine, where they presented their works. As the curators of the 2013 show stated, 'They lived quickly, loved ardently, and are still in good shape.'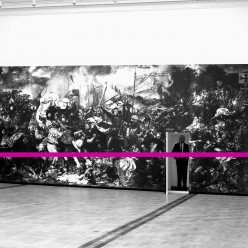 Karol Radziszewski, Scotch Pink, 2009/2015, fotografia na płycie MDF / photograph on MDF
Karol Radziszewski's work refers directly to the Installation by Edward Krasiński, from the collection of Zachęta (Krasiński referred to the pre-war history of the gallery; the installation is composed of 11 black and white reproductions of works belonging to the first collection of Zachęta, now at the National Museum in Warsaw, i.a. The Battle of Grunwald, tied with the blue tape typical for the artist). Radziszewski made a travesty of the work by the Polish conceptual classic and used his own colour of tape.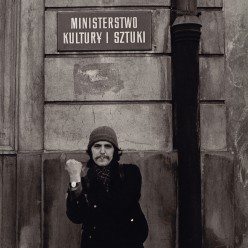 Adam Rzepecki - zdjęcia / photographs
A photographer, performer and art historian, since 1979, he has been a member of the famous Łódź Kaliska group, since 1990, of the Stacja Pi.Stacja group. The purchased photos create a series of works with a common narrative. The photos are autobiographical, they tackle the question of the artist's identity and in a humorous way, typical for Rzepecki, refer to art history and the issues of appropriation art. His photos were presented during the Cannibalism? On Appropriation in Art exhibition (2015).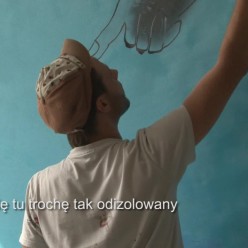 Anna Senkara, Cezary Koczwarski, Transfer, 2013, 7 filmów wideo / 7 videos
The project consists of seven films — seven meetings with significant Polish artists: Jacek Adamas, Michał Dudek, Jacek Malinowski, Katarzyna Kozyra, Monika Mamzeta, Jacek Markiewicz, and Małgorzata Niedzielko. They were presented at Zachęta during the Freelancer exhibition (2013). Anna Senkara and Cezary Koczwarski visited the artists in their homes and studios making unconventional interviews with them.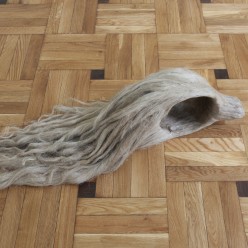 Iza Tarasewicz, Warkocz / Braid, 2010
A work by the winner of the competition for young artists Views, organised by Zachęta and Deutsche Bank since 2003. This is how it was described in the catalogue to the Clinamen exhibition: 'The Braid fitting a human head is something between a helmet, a wig and a ritual headpiece. They all refer to the method of building identity through putting subsequent layers which are supposed to protect from chaos or organise it.'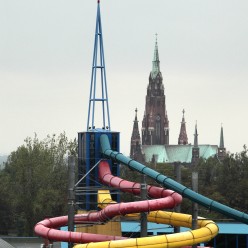 Andrzej Tobis, z cyklu A–Z (Gabloty edukacyjne) / from the A–Z series (Educational Show-cases), 2007–2011, 11 fotografii oprawionych / 11 mounted photographs
The works by Andrzej Tobis were presented at the Doubly Regained Territories: Bogdan Łopieński, Andrzej Tobis, Krzysztof Żwirblis exhibition at Zachęta, in 2012. This unique series has been realised by the artist since 2006, and it consists of remakes of illustrations to entries from the Polish-German dictionary published in 1954. The original illustrations are replaced by photos which the artist takes in Upper Silesia where he lives and works. They're a kind of comment to the relations and contrasts between languages (Polish and German) and times (communist Poland and today).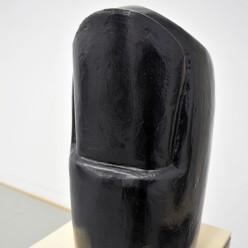 Monika Zawadzki, Autoportret 1, 2 (Dyptyk) / Self-portrait 1, 2 (Diptych), 2014
The sculpture was produced specially for the artist's exhibition Cattle, held at the Zachęta gallery in 2014. Zawadzki is an author of simple, minimalist sculptures, she also creates paintings and videos. One of the main themes of her art is the idea of creating identity, expressed through universal shapes.
About the presentation of new acquisitions
This year's show is dedicated mainly to our sponsors: those who supported our collection through crowdfunding or in other ways. This years' acquisitions are presented in the context of other classical works from our collection — a group of Edward Dwurnik's works and of the Egit Foundation's deposit, which has been in our charge for many years.

Zachęta – National Gallery of Art

Zachęta
Help us to build our collection!