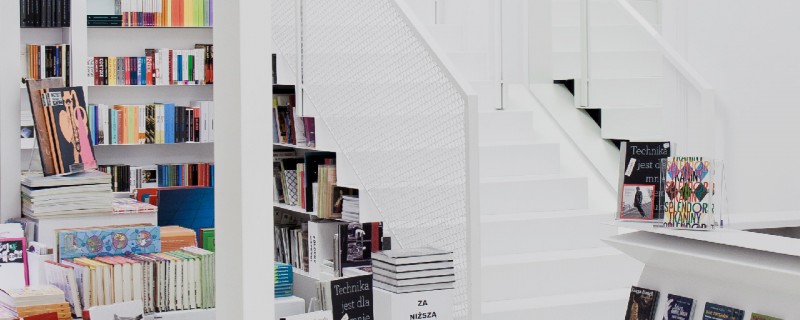 Books
Glass houses. Visions and practices of social modernisation after 1918
90,00 zł
edited by Joanny Kordjak
graphic design: Fontarte (Magdalena Frankowska, Artur Frankowski)
publisher: Zachęta — Narodowa Galeria Sztuki
ISBN 978-83-64714-61-0
The book is available only in the Polish version.The English version is under preparation.
The narration of the book, as well as the current Zachęta exhibition, The Future Will Be Different. Visions and Practices of Social Modernisation after 1918, accompanied by the book, are build around various social ideas, arising after Poland regained its independence. These ideas, including the cooperative movement, cooperatism, building a strong society through sports, as well as social children's upbringing and sexual education, aimed at designing a modern society, were an answer to real social problems (unemployment, the housing crisis) and social sentiments (increasingly more radical as the economic crisis deepened). The embodiment of these ideas were model worker's housing estates of the Warsaw Housing Cooperative (in the Żoliborz and Rakowiec districts), or care and education facilities, such as Our Home orphanage in the Bielany district or the Włodzimierz Medem Sanatorium in Miedzeszyn (called Little Eden). The publication is interdisciplinary in nature and consists of essays in the fields of art history, architecture and design, film, theatre and cultural anthropology (text authors include Dorota Sajewska, Ewa Klekot, Monika Talarczyk, Małgorzata Radkiewicz, Przemysław Strożek, Agnieszka Kościańska and others), as well as very rich visual materials. The book shows the fascinating, sometimes surprising picture of the interwar period in Poland, seen through the prism of intensive social and moral transformations, as well as the emancipation of various previously undervalued groups, such as women, children and the working class.
We also recommend English versions of publications accompanying previous exhibitions curated by Joanna Kordjak: "Just after the War" and "Poland — A Country of Folklore?", which are available in the
multimedia library: zacheta.art.pl.