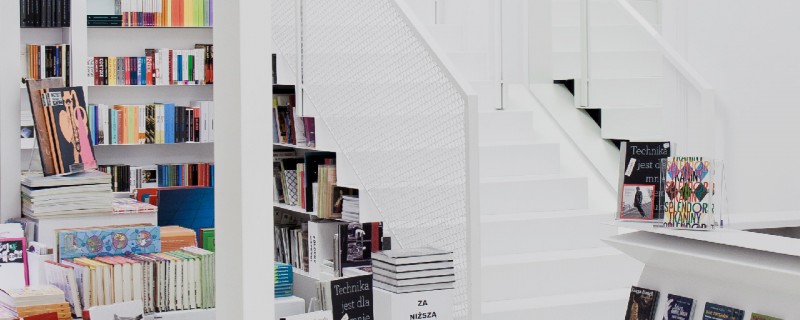 Zachęta's publications
Beyond Cybis
104,00 zł
130 zł
edited by Michał Jachuła, Małgorzata Jurkiewicz
graphic design: Magda Piwowar
publisher: Zachęta — Narodowa Galeria Sztuki
ISBN 978-83-64714-70-2

pages: 344
Polish edition
The book presents the work of 44 artists who have won the Jan Cybis Prize in 1973–2017 — and includes interviews and author's statements by painters: new interviews with almost all the living artists, as well as reprints of their earlier statements, also in a literary form. The presentations of deceased artists are based on available archival material — interviews published in the press,
exhibition catalogues, books and artists' texts — largely collected in the Zachęta documentation section. Talks conducted by Krystyna Czerni, most of them previously unpublished, constitute a separate set. The leitmotif of the texts focuses on issues related to painting, the importance of this medium and crossing its borders, the painter's everyday work and fnally, the signifcance of
the Award, as well as the evaluation of Jan Cybis' role in Polish post-war artistic life. The texts are accompanied by a wide selection of reproductions of the winning artists' works.
artists: Jan Berdyszak, Henryk Błachnio, Krzysztof Bucki, Tomasz Ciecierski, Jan Cybis, Józef Czapski, Witold Damasiewicz, Andrzej Dłużniewski, Jan Dobkowski, Tadeusz Dominik, Jan Dziędziora, Wojciech Fangor, Stanisław Fijałkowski, Stefan Gierowski, Ryszard Grzyb, Aleksandra Jachtoma, Barbara Jonscher, Jerzy Kałucki, Koji Kamoji, Łukasz Korolkiewicz, Jan Lebenstein, Robert Maciejuk, Zbigniew Makowski, Eugeniusz Geno Małkowski, Jadwiga Maziarska, Leon Michalski, Jerzy Mierzejewski, Jarosław Modzelewski, Jerzy Nowosielski, Kazimierz Ostrowski, Roman Owidzki, Jerzy Panek, Włodzimierz Pawlak, Teresa Pągowska, Erna Rosenstein, Jadwiga Sawicka, Jacek Sempoliński, Jacek Sienicki, Marek Sobczyk, Paweł Susid, Grzegorz Sztwiertnia, Leon Tarasewicz, Jan Tarasin, Tomasz Tatarczyk, Jerzy Tchórzewski, Jacek Waltoś, Ryszard Winiarski, Maria Wollenberg-Kluza, Rajmund Ziemski